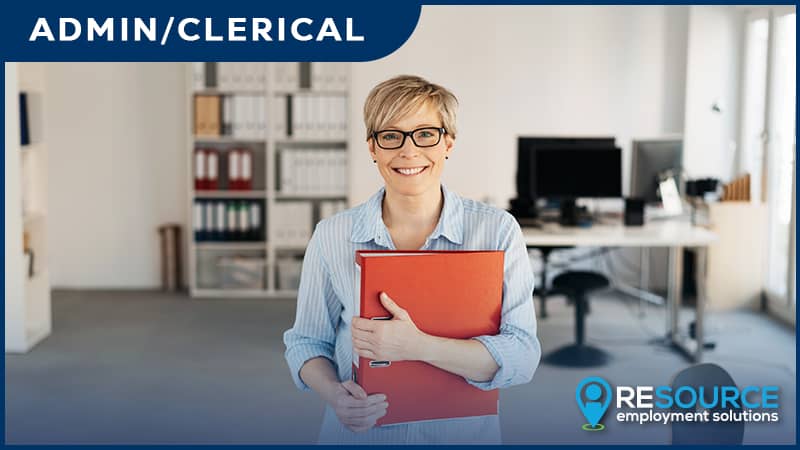 Administration and Clerical teams can be the backbone of your operations. They are often the initial point of contact for your customers, the gatekeepers of valuable and confidential information, and the organizational force that keeps your business operations streamlined and frees up your company's decision-makers to focus on productivity and growth. RES can leverage our existing network of top admin and clerical talent or devise a bespoke recruiting strategy to screen and place the support workforce your organization needs to thrive. Some of the positions we can staff include:
Administrative and Executive Assistants
Office And Facility Managers
Reception and Customer Service Representatives
Data Entry and Recording Clerks
Human Resources Specialists
Business Administrators
Payroll and Bookkeeping Clerks
Procurement and Purchasing Clerks
Employment Solutions For Jobseekers
Are you a job seeker looking for the next, best opportunity to grow your skill set and advance your career? Join Resource Employment Solutions' robust network of talent. We focus on matching job seekers and companies across a spectrum of compatibility including opportunities for growth, competitive compensation, mutual values, and aligned workplace cultures within a number of sectors.
Explore our current opportunities by clicking the button below or contact us to join our jobseeker roster. Your next career move is waiting for you.
Industries We Service
RES is committed to recruiting top talent to help companies bolster their organization with a resilient and adaptable workforce today and for the future. We deliver advanced, customized staffing strategies with temp-to-hire, direct hire, contract staffing, and project-based placements across a number of industry verticals. RES connects you with the employment resources you need to be competitive.
We process each candidate through our extensive screening which includes a two-part interview, criminal background check, drug screening, reference checks, I-9 verification and social security check, and education verification. We also conduct a typing test along with basic testing on Microsoft programs. Customized testing is available for any specialized programs that your company may use.
Our admin/clerical recruitment team is always on top of industry compensation trends and can help you design a competitive compensation package to attract top admin talent and optimize profitability.
Connecting Top Employers And Top Talent
Sustainable, productive, and adaptable workforces are catalyzed when employers and talent connect across a spectrum of compatibility. Resource Employment Solutions prioritizes this compatibility to match the nation's top employers, small and large, with the best people to get the job done. Find your employment solution with RES today.