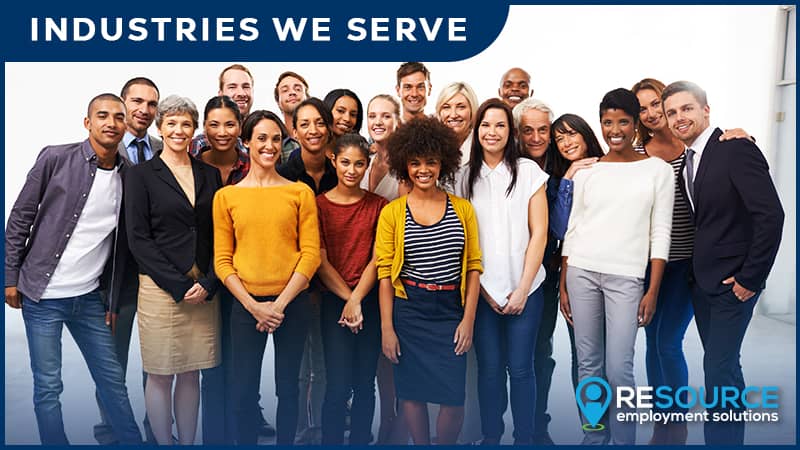 Resource Employment Solutions delivers innovative and effective recruiting and staffing strategies to organizations of all sizes across a number of sectors. RES is committed to matching America's top talent (from labor to executive) to help companies thrive and remain competitive, expand into new markets, optimize productivity, and deliver top products and services globally. With a strategic assessment of your current staffing requirements and your company's vision for the years ahead, we will tailor a staffing and employment solution to support your goals for a resilient and adaptable workforce today and for the future. With over 25 years of experience guiding companies across the US to bolster their organization with skilled and talented personnel (entry-level to C-Suite), RES is your staffing and recruiting partner for:
Employment Solutions For Jobseekers
Are you a job seeker looking for the next, best opportunity to grow your skill set and advance your career? Join Resource Employment Solutions' robust network of talent. We focus on matching job seekers and companies across a spectrum of compatibility including opportunities for growth, competitive compensation, mutual values, and aligned workplace cultures within a number of sectors.
Explore our current opportunities by clicking the button below or contact us to join our jobseeker roster. Your next career move is waiting for you.
Meeting You Where You Are
RES has concentrated "clusters" of business throughout the US. Our commitment to understanding the unique staffing challenges and the skills and experience required in each market and across each vertical gives Resource Employment Solutions the insight to connect qualified talent and quality employers in these territories. This is the RES Edge.
Connecting Top Employers And Top Talent
Sustainable, productive, and adaptable workforces are catalyzed when employers and talent connect across a spectrum of compatibility. Resource Employment Solutions prioritizes this compatibility to match the nation's top employers, small and large, with the best people to get the job done. Find your employment solution with RES today.