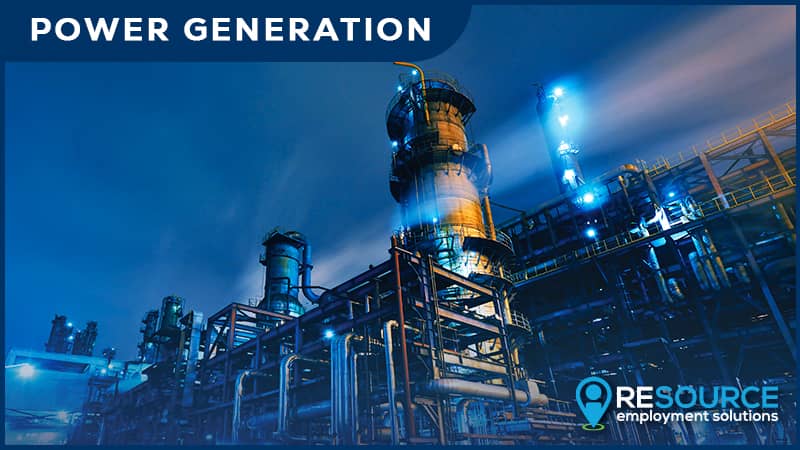 RES is uniquely positioned to provide staffing solutions across the spectrum of power verticals:
Renewable Power: Addressing the changing landscape of new energy and power recommission with effective staffing solutions.
Power Generation: From field tech and labor through to strategy and leadership, RES connects energy companies with the industry's top talent.
Retail Power: Energy delivery to the consumer for end use or to power storage providers requires solid staffing strategies from sales and management to customer service.
With options for recruiting and staffing including temp-to-hire, direct hire, contract employment, and project-based placements, RES can assess your current workforce and your company's goals to customize a staffing solution that connects you with the right talent (labor to leadership) that helps you business thrive, adapt, and grow.
Employment Solutions For Jobseekers
Are you a job seeker looking for the next, best opportunity to grow your skill set and advance your career? Join Resource Employment Solutions' robust network of talent. We focus on matching job seekers and companies across a spectrum of compatibility including opportunities for growth, competitive compensation, mutual values, and aligned workplace cultures within a number of sectors.
Explore our current opportunities by clicking the button below or contact us to join our jobseeker roster. Your next career move is waiting for you.
Industries We Service
RES is committed to recruiting top talent to help companies bolster their organization with a resilient and adaptable workforce today and for the future. We deliver advanced, customized staffing strategies with temp-to-hire, direct hire, contract staffing, and project-based placements across a number of industry verticals. RES connects you with the employment resources you need to be competitive.
Our power recruitment team is always on top of industry compensation trends and can help you design a competitive compensation package to attract top talent in the power sector and optimize profitability.
We conduct a special assessment tailored to your specific needs for each position so that we can find that perfect match for you. We then recruit and process each candidate through our extensive screening process which includes a two-part interview, criminal background check, drug screening, reference checks, I-9 verification and social security check, and education verification. We can also design and conduct customized testing in order to assess each candidate to make sure they are a good fit for your organization.
Connecting Top Employers And Top Talent
Sustainable, productive, and adaptable workforces are catalyzed when employers and talent connect across a spectrum of compatibility. Resource Employment Solutions prioritizes this compatibility to match the nation's top employers, small and large, with the best people to get the job done. Find your employment solution with RES today.