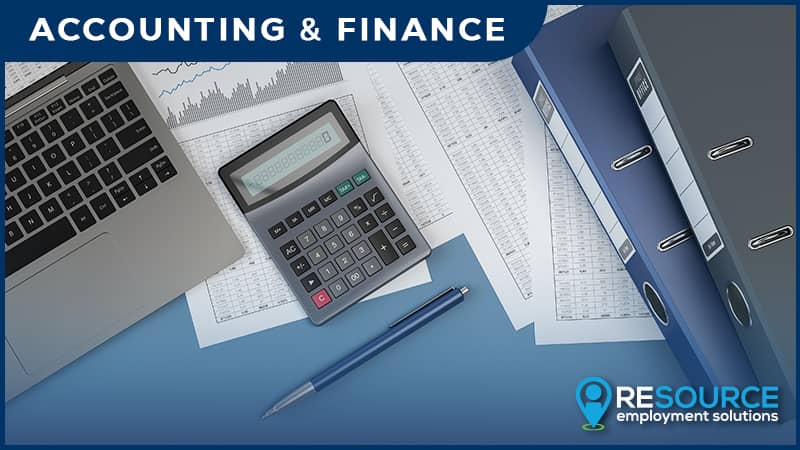 For more than 20 years RES has successfully matched the country's top financing talent with firms and organizations of all sizes and across all sectors. Whether your company's focus is on delivering finance solutions, or you are seeking in-house finance support in oil and gas, manufacturing, construction, power generation, or any other industry, RES has cultivated a robust network of finance experts ready to integrate quickly and easily into your team. We have streamlined our recruiting and screening process to ensure we can match the ideal candidate with the right finance employment opportunity across every industry vertical. You leverage our connections, our expertise, and our insight when you partner with RES to build your finance talent pool. We provide talent solutions for positions including:
Credit Analyst
Billing Specialist
Payroll Administrator
Risk Analyst
Accountant
Financial Analysis
CEO, CFO, COO
Controller
Revenue Tax Specialist
Assurance Manager
Audit Manager
Treasurer
Director of Finance
Planning Analyst
Portfolio Manager
Securities Analyst
CPA
Forensic Accountant
Tax Accountant
Accounts Payable/Receivable
Auditor
Budget Analyst
Controller
Finance Manager
Billing
Bookkeeper
Employment Solutions For Jobseekers
Are you a job seeker looking for the next, best opportunity to grow your skill set and advance your career? Join Resource Employment Solutions' robust network of talent. We focus on matching job seekers and companies across a spectrum of compatibility including opportunities for growth, competitive compensation, mutual values, and aligned workplace cultures within a number of sectors.
Explore our current opportunities by clicking the button below or contact us to join our jobseeker roster. Your next career move is waiting for you.
Industries We Service
RES is committed to recruiting top talent to help companies bolster their organization with a resilient and adaptable workforce today and for the future. We deliver advanced, customized staffing strategies with temp-to-hire, direct hire, contract staffing, and project-based placements across a number of industry verticals. RES connects you with the employment resources you need to be competitive.
Our accounting recruitment team is always on top of industry compensation trends and can help you design a competitive compensation package to attract top accounting talent and optimize profitability.
Finance assignments vary based on the client's needs, workflow, and company size, but with options for temp-to-hire, direct placement, contract, and project-specific placements, RES can customize a staffing solution to address your operations and workload.
Connecting Top Employers And Top Talent
Sustainable, productive, and adaptable workforces are catalyzed when employers and talent connect across a spectrum of compatibility. Resource Employment Solutions prioritizes this compatibility to match the nation's top employers, small and large, with the best people to get the job done. Find your employment solution with RES today.