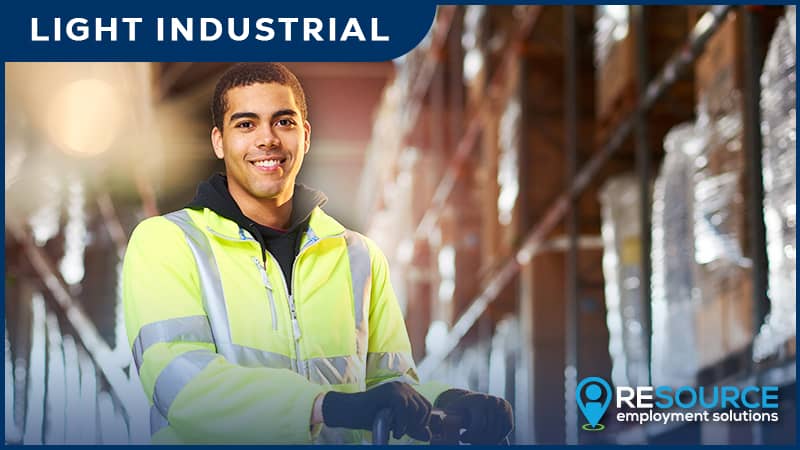 RES has cultivated a strong network of light industrial talent across several major markets in the US. By focusing on skilled labor, resilient and adaptable workers, niche marketing, and an in-depth understanding of the light industrial staffing needs specific to location, RES connects light industrial companies with the candidates that can integrate quickly and seamlessly into their existing teams and operations. We can expertly assess your current workforce to address skill gaps and productivity challenges and help you build the workforce you need to maintain and grow your light industrial operations. We can deliver talent resources for positions including:
Manufacturing Labor
Warehouse Labor
Logistics And Distribution
Mechanics, Machinists, Millwrights
Service Techs
Foreman/Operations Managers
Trades
Engineers
Employment Solutions For Jobseekers
Are you a job seeker looking for the next, best opportunity to grow your skill set and advance your career? Join Resource Employment Solutions' robust network of talent. We focus on matching job seekers and companies across a spectrum of compatibility including opportunities for growth, competitive compensation, mutual values, and aligned workplace cultures within a number of sectors.
Explore our current opportunities by clicking the button below or contact us to join our jobseeker roster. Your next career move is waiting for you.
Industries We Service
RES is committed to recruiting top talent to help companies bolster their organization with a resilient and adaptable workforce today and for the future. We deliver advanced, customized staffing strategies with temp-to-hire, direct hire, contract staffing, and project-based placements across a number of industry verticals. RES connects you with the employment resources you need to be competitive.
Most light industrial assignments vary between 4 to 16 weeks, but with options for temp-to-hire, direct placement, contract, and project-specific placements, RES can customize a staffing solution to address your operations and workload.
Our light industrial recruitment team is always on top of industry compensation trends and can help you design a competitive compensation package to attract top talent and optimize profitability.