Driving Innovation in Technology Manufacturing: Partnering with Resource Employment Solutions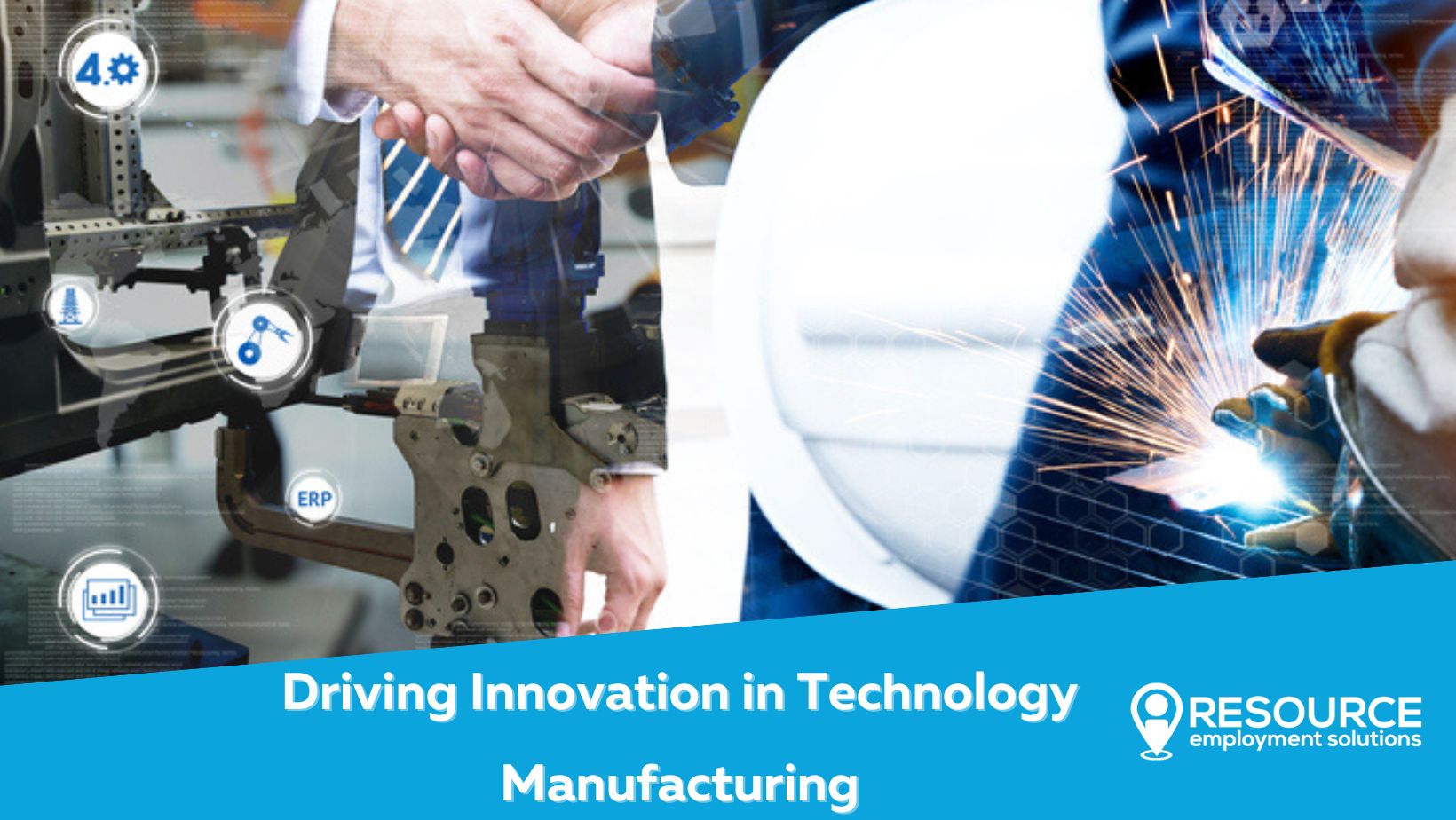 Discover the synergy between talent and innovation in technology manufacturing. Resource Employment Solutions connects companies with specialized professionals skilled in advanced manufacturing techniques, process automation, and quality control. Dive into how our experts shape the future of this dynamic sector by propelling efficiency, precision, and excellence. This blog unveils the pivotal role of a high-performing team in driving success, beyond technical skills, to cultural alignment and shared goals. Partner with us to harness the power of exceptional talent and advance your technology manufacturing journey.
The realm of technology manufacturing is a dynamic and rapidly evolving landscape that demands nothing short of exceptional talent. Behind every innovation and breakthrough in this sector stands a team of skilled professionals who bring advanced manufacturing techniques, process automation, and quality control expertise to the forefront. At Resource Employment Solutions, we understand the critical role that talent plays in the success of technology manufacturing, and we specialize in connecting companies with top-tier professionals who are experts in these key areas.
Pioneering Excellence in Technology Manufacturing
In an era driven by technological advancement, the manufacturing of cutting-edge technology requires a workforce that possesses not only technical prowess but also a deep understanding of industry trends and best practices. At Resource Employment Solutions, we take pride in being a hub for exceptional talent that pioneers excellence in technology manufacturing.
Navigating Advanced Manufacturing Techniques
The landscape of technology manufacturing is characterized by the adoption of advanced techniques that are continually redefining how products are conceptualized, designed, and produced. Our network of skilled professionals includes experts well-versed in the latest trends, from additive manufacturing to precision machining and beyond. Whether your organization is developing groundbreaking hardware or intricate components, our talent pool possesses the skills necessary to bring your vision to life.
Embracing Process Automation
Process automation lies at the heart of efficient and streamlined manufacturing operations. Our network encompasses professionals who specialize in process automation, utilizing their expertise to optimize workflows, reduce downtime, and increase production efficiency. By integrating automation into various stages of manufacturing, these experts contribute to minimizing errors, enhancing precision, and ultimately driving better outcomes.
Quality Control Guardians
In technology manufacturing, quality control is not just a stage in the process; it's a guiding principle that ensures products meet stringent standards. Our talent pool includes quality control specialists who possess an acute eye for detail and a commitment to upholding excellence. These professionals play a vital role in maintaining consistency, reliability, and compliance with industry regulations.
Crafting a High-Performing Team
At Resource Employment Solutions, we recognize that assembling a high-performing technology manufacturing team goes beyond hiring individuals with technical skills. It involves building a cohesive unit that shares your organization's values, goals, and commitment to innovation. Our specialized approach to talent acquisition ensures that each professional we connect you with is not just a skill match but a cultural fit as well.
Fueling Your Technology Manufacturing Success
The success of technology manufacturing hinges on the quality of the team driving it forward. By partnering with Resource Employment Solutions, you gain access to professionals who are not only experts in advanced manufacturing techniques, process automation, and quality control but also individuals who are dedicated to propelling your organization's success in the industry.
Advancing Innovation, Changing Lives
In the technology manufacturing sector, innovation isn't just about business; it's about transforming lives and industries. The products that emerge from this sector have the power to revolutionize how people work, communicate, and interact. By connecting technology manufacturing companies with exceptional talent, we play a role in shaping the future. Our professionals contribute to breakthroughs that redefine possibilities, improve efficiency, and enhance the quality of life for individuals around the world.
The role of talent in driving success in technology manufacturing cannot be understated. Resource Employment Solutions stands as a partner in this journey, offering access to professionals with expertise in advanced manufacturing techniques, process automation, and quality control. Together, we can elevate the impact of your technology manufacturing endeavors, fostering innovation and changing the landscape of industries for generations to come.
What To Expect With RES
Our commitment to you is deeper than just providing a list of potential candidates. We are committed to designing and implementing the most effective staffing strategy for you. Here is what you can expect when you choose Resource Employment Solutions as your recruiting and staffing partner.

1. Account Assignment

2. In-Depth Discovery

3. Recruiting And Screening

4. Placement
When you connect with Resource Employment Solutions, you will be matched with an account management team who specializes in placing top talent within your industry. You will have a dedicated recruiter or recruiting team assigned and they will remain your point of contact to understand your business and address all your staffing needs.
Connecting Top Employers And Top Talent
Sustainable, productive, and adaptable workforces are catalyzed when employers and talent connect across a spectrum of compatibility. Resource Employment Solutions prioritizes this compatibility to match the nation's top employers, small and large, with the best people to get the job done. Find your employment solution with RES today.