Elevating Human Capital Agility through Digitalization in Supply Chain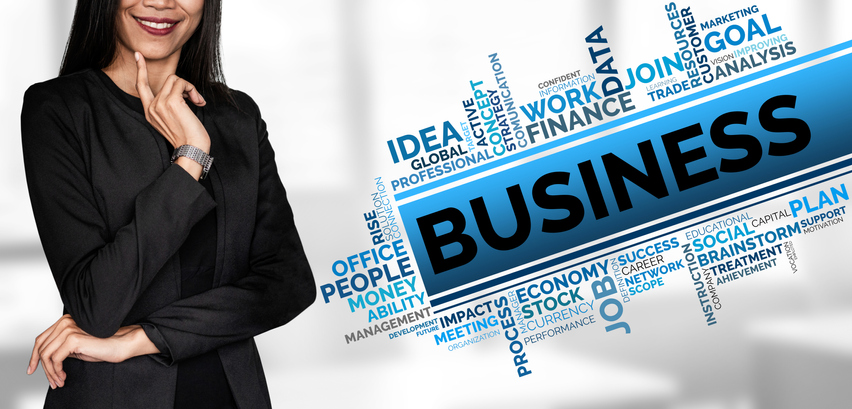 This blog delves into the transformative synergy of digitalization and supply chains. Discover how leveraging technology not only optimizes supply chain dynamics but also empowers human capital agility. Unveil the potential of real-time visibility, precise forecasting, and rapid responses that digital solutions bring. As the market tide shifts unpredictably, digital tools equip companies to navigate challenges swiftly. This agility cascades to human capital, empowering them to adapt and respond promptly. By embracing digital supply chain solutions, businesses not only refine operational efficiency but also foster a workforce capable of thriving amidst uncertainty. The future of adaptability and competitiveness lies at the intersection of digitalization and human potential, shaping a more agile business landscape.
In the dynamic landscape of modern business, the ability to swiftly adapt to changes is a hallmark of success. The integration of digitalization into the supply chain is emerging as a pivotal strategy for enhancing human capital agility. By harnessing the power of technology, companies can unlock new levels of supply chain visibility, refine forecasting accuracy, and respond promptly to shifts in the market. This article explores how embracing digital supply chain solutions can revolutionize human capital responsiveness, fostering a more adaptive and competitive business environment.
Envisioning Supply Chain Visibility through Digitalization
In the traditional supply chain, opacity often led to inefficiencies and disruptions. However, with digitalization at the forefront, a new era of transparency dawns. Through technologies such as IoT sensors, RFID tracking, and cloud-based data management, companies can attain real-time insights into every node of their supply chain. This enhanced visibility empowers human capital by equipping them with actionable information. Procurement teams can anticipate demand patterns, warehouse managers can optimize inventory levels, and logistics personnel can make informed routing decisions. The result is a synchronized orchestra of human efforts, harmonized by the symphony of digital data.
Precision Forecasting: A Catalyst for Human Capital Agility
Predicting market dynamics with precision is akin to having a crystal ball. Digitalization grants companies a similar advantage through advanced forecasting techniques. By analyzing historical data, market trends, and even external factors like weather and geopolitical events, digital tools refine forecasting accuracy. This translates into better decision-making, as production teams align their efforts with actual demand. The ripple effect on human capital agility is profound. Teams can adjust their strategies, skill sets, and capacities according to projected demand shifts. The ability to pre-empt market changes enables companies to stay ahead of the curve while fostering an environment of preparedness among their workforce.
Swift Responses: Digital Solutions for Changing Tides
Market dynamics resemble a tide, ebbing and flowing with unpredictability. Digital supply chain solutions serve as the compass guiding companies through these waves. When demand spikes unexpectedly or supply chains face disruptions, digital tools allow for agile responses. Through automation, companies can swiftly realign production, reroute shipments, and adapt strategies. This agility cascades down to human capital responsiveness. Employees equipped with real-time data can pivot swiftly, adjusting their focus and efforts to meet evolving demands. By minimizing response time, companies not only maintain their competitive edge but also empower their workforce to navigate uncertainties with confidence.
The intertwining of digitalization and supply chain management is rewriting the rules of business engagement. In this revolution, human capital stands as the ultimate beneficiary. With enhanced visibility, precision forecasting, and prompt responses, employees become more than just cogs in the machinery of commerce; they evolve into agile agents of change. Embracing digital supply chain solutions is not just about optimizing processes; it's about optimizing human potential. As businesses continue to grapple with the rapid pace of change, those that heed the call of digitalization will stand as beacons of adaptability and competitiveness. The journey toward an agile future begins with the fusion of technology and human capital empowerment.
What To Expect With RES
Our commitment to you is deeper than just providing a list of potential candidates. We are committed to designing and implementing the most effective staffing strategy for you. Here is what you can expect when you choose Resource Employment Solutions as your recruiting and staffing partner.

1. Account Assignment

2. In-Depth Discovery

3. Recruiting And Screening

4. Placement
When you connect with Resource Employment Solutions, you will be matched with an account management team who specializes in placing top talent within your industry. You will have a dedicated recruiter or recruiting team assigned and they will remain your point of contact to understand your business and address all your staffing needs.
Connecting Top Employers And Top Talent
Sustainable, productive, and adaptable workforces are catalyzed when employers and talent connect across a spectrum of compatibility. Resource Employment Solutions prioritizes this compatibility to match the nation's top employers, small and large, with the best people to get the job done. Find your employment solution with RES today.