Embrace Diversity and Inclusion: The Power of Staff Augmentation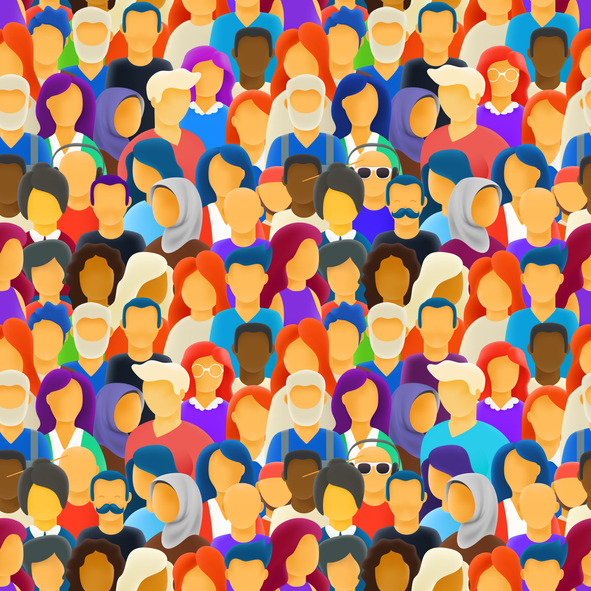 Discover how staff augmentation drives diversity and inclusion, infusing fresh perspectives and cultures into your workforce. Beyond numerical growth, this strategy creates an inclusive environment that values varied experiences. Diverse teams are known for their innovative problem-solving, making staff augmentation a catalyst for creative solutions.
By fostering an inclusive culture and providing support for augmented employees, you not only enhance internal dynamics but also project a positive external image. The embrace of diversity goes beyond rhetoric – it becomes a strategic practice that reflects the evolving business landscape. Staff augmentation becomes the bridge that connects diverse talents, enriches creativity, and propels your organization toward excellence in the world of today and tomorrow.
In today's rapidly evolving business landscape, organizations are realizing that diversity and inclusion (D&I) are not just buzzwords but critical elements for success. One impactful strategy that's gaining momentum is staff augmentation. This practice involves bringing in professionals from diverse backgrounds to complement your existing workforce. The benefits of staff augmentation extend beyond the mere augmentation of numbers; it's a strategic move that can transform your organization's culture, innovation capacity, and problem-solving prowess.
Unlocking Inclusivity and Broader Perspectives
At the heart of staff augmentation's impact on diversity and inclusion is its ability to infuse fresh perspectives into your organization. By incorporating professionals with different backgrounds, cultures, and experiences, you create an environment that thrives on diversity. This infusion of diverse perspectives can break down barriers, bridge gaps, and foster understanding among your team members.
Moreover, staff augmentation actively demonstrates your commitment to creating an inclusive workplace that values everyone's unique contributions. It sends a powerful message that diversity is not just a checkbox to tick, but a fundamental aspect of your organizational DNA.
Fostering Innovation and Problem-Solving
Innovation flourishes in environments where ideas clash and intersect. By introducing professionals from diverse backgrounds through staff augmentation, you introduce a melting pot of ideas, strategies, and approaches. This enriches your organization's creative ecosystem and accelerates innovation.
Diverse teams are known to excel in problem-solving due to their multifaceted perspectives. When faced with challenges, a team that comprises individuals from different walks of life can approach problems from various angles. This diversity of thought can lead to more comprehensive solutions and more robust decision-making processes.
Embracing Diversity with Staff Augmentation
Embracing diversity through staff augmentation goes beyond just hiring; it's about nurturing an inclusive culture that values differences. This means providing the necessary training, resources, and support to ensure that all employees, whether permanent or augmented, can thrive.
By embracing staff augmentation for D&I, you also enhance your organization's external image. Partners, clients, and stakeholders increasingly value organizations that prioritize diversity. It demonstrates that you're committed to fostering a work environment that reflects the global community.
In a world where diversity and inclusion are no longer optional, staff augmentation emerges as a powerful tool to enhance these crucial aspects. By expanding your workforce to include professionals from various backgrounds, you create a space that welcomes differences and leverages them for growth. This practice fosters innovation, problem-solving, and cultural understanding, driving your organization toward excellence.
So, embrace diversity with staff augmentation. Transform your workplace into an inclusive hub of ideas, perspectives, and talents. By doing so, you're not just augmenting your staff; you're augmenting your potential for success in the modern business landscape.
What To Expect With RES
Our commitment to you is deeper than just providing a list of potential candidates. We are committed to designing and implementing the most effective staffing strategy for you. Here is what you can expect when you choose Resource Employment Solutions as your recruiting and staffing partner.

1. Account Assignment

2. In-Depth Discovery

3. Recruiting And Screening

4. Placement
When you connect with Resource Employment Solutions, you will be matched with an account management team who specializes in placing top talent within your industry. You will have a dedicated recruiter or recruiting team assigned and they will remain your point of contact to understand your business and address all your staffing needs.
Connecting Top Employers And Top Talent
Sustainable, productive, and adaptable workforces are catalyzed when employers and talent connect across a spectrum of compatibility. Resource Employment Solutions prioritizes this compatibility to match the nation's top employers, small and large, with the best people to get the job done. Find your employment solution with RES today.