Embrace Global Engineering Talent with Resource Employment Solutions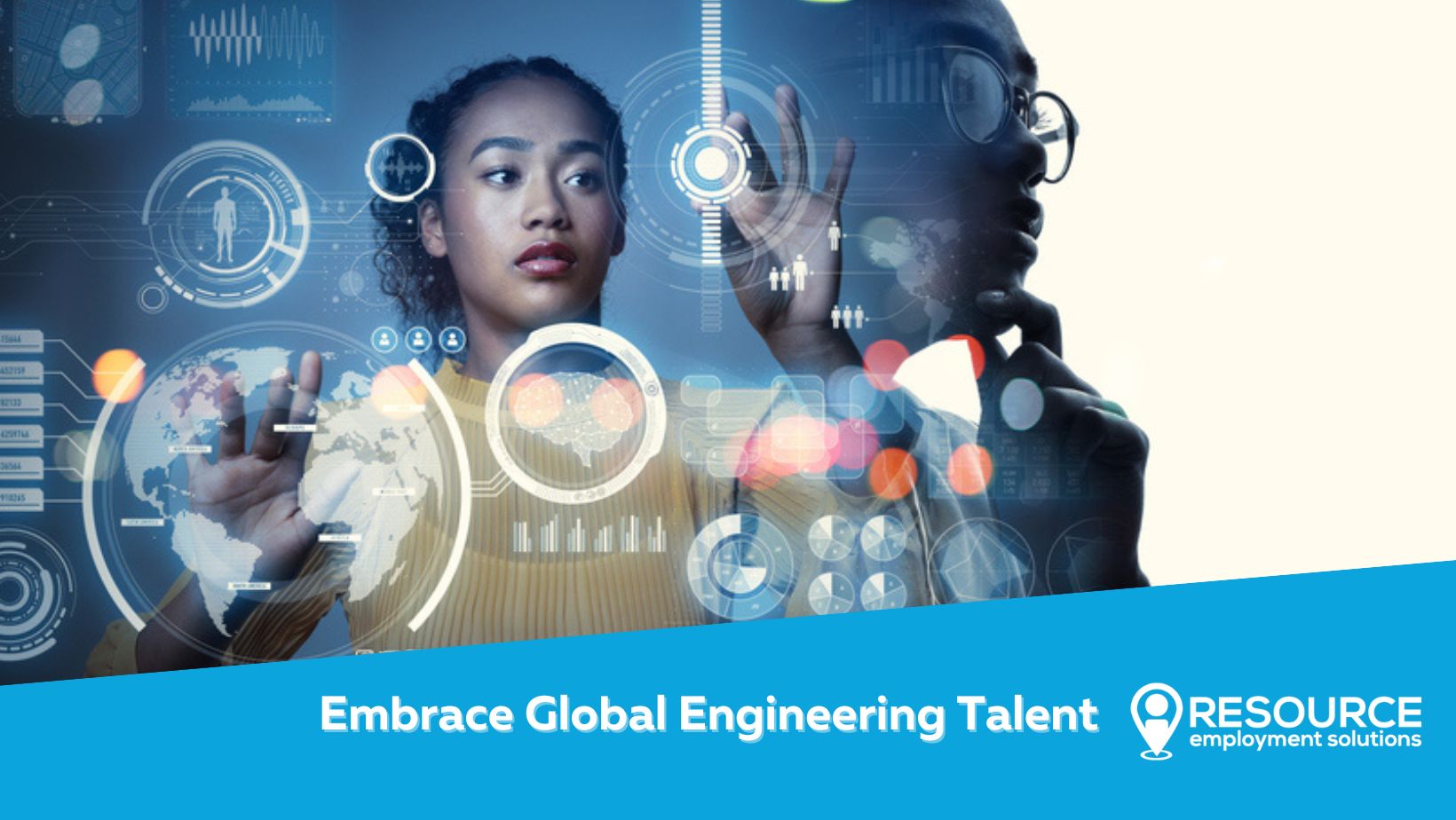 Explore the transformative potential of global engineering talent with Resource Employment Solutions. Our extensive network connects you to skilled professionals across the world, injecting projects with diverse perspectives and expertise. Embracing cross-cultural collaboration enhances innovation and elevates the quality of your projects, fostering a dynamic environment where new ideas flourish. This approach not only optimizes human capital but also aligns with sustainability goals, as diverse viewpoints contribute to environmentally conscious innovations. By tapping into this global reservoir of engineering excellence, you broaden your organization's horizons and position yourself for success in a rapidly evolving world. Whether it's manufacturing, energy, or healthcare, our global engineering talent pool empowers you to tackle challenges from various angles, driving impactful solutions and shaping a brighter future for your organization.
In an era characterized by rapid technological advancements and cross-border connectivity, organizations are increasingly recognizing the significance of a global workforce in driving innovation and success. The field of engineering, a cornerstone of modern industry, is no exception. Embracing the vast potential of a global engineering talent pool can propel organizations to new heights of excellence. At Resource Employment Solutions, we offer you the opportunity to tap into this international reservoir of engineering expertise, fostering diverse perspectives and amplifying your projects' impact.
The Global Engineering Landscape
Engineering is the backbone of progress, spanning industries from manufacturing to renewable energy, healthcare, and beyond. In a world marked by intricate challenges and complex problem-solving, the inclusion of diverse engineering talent can ignite creativity and enhance solution discovery. The global engineering landscape offers a treasure trove of skills, experiences, and fresh viewpoints that can infuse vitality into projects.
Resource Employment Solutions: Your Gateway to Global Engineering Talent
Resource Employment Solutions is committed to helping organizations harness the power of global engineering talent. Our extensive network spans continents, connecting you with professionals who possess the technical prowess and cultural insights to elevate your projects to new dimensions. With a deep understanding of the nuances of global talent acquisition, we streamline the process, ensuring that you have access to the right talent at the right time.
Diverse Perspectives, Enhanced Solutions
In a world marked by diverse challenges and unique contexts, the ability to approach problems from multiple angles is invaluable. Global engineering talent brings with it a rich blend of perspectives, shaped by cultural backgrounds and international experiences. This diversity infuses your projects with fresh insights, enabling the development of innovative and holistic solutions that resonate with a global audience.
The Power of Cross-Cultural Collaboration
Cross-cultural collaboration fosters an environment where the exchange of ideas knows no geographical boundaries. Through virtual communication tools and shared platforms, global engineering teams can collaborate seamlessly, transcending time zones to create a continuous flow of ideas and insights. This dynamic collaboration leads to enriched brainstorming sessions, efficient problem-solving, and the cultivation of a culture that thrives on diversity.
Human Capital Optimization: A Global Paradigm
As organizations strive for human capital optimization, the global engineering talent pool presents an untapped resource. Resource Employment Solutions empowers you to transcend local talent limitations and access professionals with specialized skill sets that align with your projects' requirements. This approach to talent acquisition positions you for competitive advantage by providing a diverse range of expertise to catalyze innovation and excellence.
The Path Forward: Global Engineering Excellence
Embracing the global engineering talent pool signifies a strategic shift that accelerates your journey toward engineering excellence. By engaging professionals from around the world, you gain the ability to address challenges from myriad angles, developing solutions that resonate universally. The inclusive nature of global engineering also aligns with the increasing emphasis on sustainability, as diverse viewpoints pave the way for environmentally conscious innovations.
Broadening Horizons, Elevating Impact
In a world interconnected by technology and collaboration, the potential for global engineering excellence is boundless. Resource Employment Solutions serves as your conduit to this expansive world of talent, enabling you to access professionals who bring a world of expertise to your projects. By embracing the global engineering talent pool, you cultivate a culture of innovation, cross-cultural understanding, and holistic problem-solving. As you expand your horizons, you enrich your projects and elevate their impact, ensuring your organization's readiness to thrive in the diverse and dynamic landscape of engineering.
What To Expect With RES
Our commitment to you is deeper than just providing a list of potential candidates. We are committed to designing and implementing the most effective staffing strategy for you. Here is what you can expect when you choose Resource Employment Solutions as your recruiting and staffing partner.

1. Account Assignment

2. In-Depth Discovery

3. Recruiting And Screening

4. Placement
When you connect with Resource Employment Solutions, you will be matched with an account management team who specializes in placing top talent within your industry. You will have a dedicated recruiter or recruiting team assigned and they will remain your point of contact to understand your business and address all your staffing needs.
Connecting Top Employers And Top Talent
Sustainable, productive, and adaptable workforces are catalyzed when employers and talent connect across a spectrum of compatibility. Resource Employment Solutions prioritizes this compatibility to match the nation's top employers, small and large, with the best people to get the job done. Find your employment solution with RES today.