Embracing Global Talent: The Reach of AI-Powered Translation Tools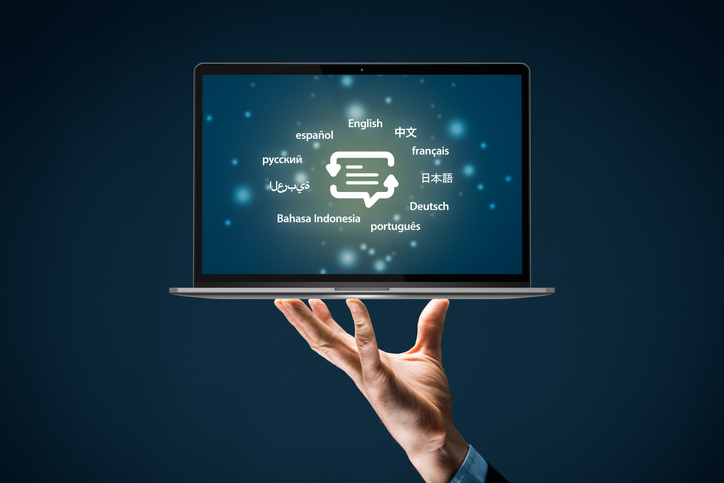 In a connected world, global talent beckons, but language barriers hinder effective recruitment. AI-powered translation tools revolutionize communication, fostering diversity and innovation. These tools leverage NLP and machine learning to swiftly translate text and speech, enabling seamless interactions with candidates and employees in their native languages. Facilitating cross-cultural collaboration, AI empowers businesses to tap into diverse talent pools from around the world. Embracing AI translation enhances adaptability, competitiveness, and customer engagement. Diverse teams bring fresh perspectives and innovative solutions, propelling organizational success. As AI translation technology advances, businesses embracing its transformative potential gain a significant advantage in thriving within the global talent market. By creating inclusive work environments, organizations cultivate rich cultural diversity and realize the full potential of a globally connected workforce.
In an increasingly interconnected world, the global talent market offers unprecedented opportunities for businesses to tap into diverse skill sets and perspectives. However, language barriers have historically posed significant challenges in the recruitment process, limiting organizations' ability to communicate and collaborate with candidates and employees worldwide. The emergence of AI-powered translation tools has revolutionized the way companies interact with global talent. By enabling seamless communication and collaboration across languages, AI translation technology breaks down barriers and expands the reach of organizations in the global talent market. In this blog, we will explore how AI empowers businesses to embrace global talent, fostering diversity and innovation in their workforce.
Breaking Language Barriers with AI Translation Technology
One of the primary obstacles in global talent acquisition is the language barrier. Miscommunication or limited communication can lead to misunderstandings, missed opportunities, and, ultimately, unsuccessful recruitment efforts. AI-powered translation tools have addressed this challenge by providing accurate and instant translation services.
AI translation tools use natural language processing (NLP) and machine learning algorithms to swiftly translate text and speech between languages. This enables organizations to communicate with candidates and employees in their native languages, creating a more inclusive and effective recruitment and employee engagement process.
Seamless Communication and Collaboration Worldwide
With AI-powered translation tools, distance is no longer a barrier to global collaboration. Companies can seamlessly interact with candidates, employees, and partners from different linguistic backgrounds, enabling cross-cultural collaboration and innovation.
AI-powered translation tools can facilitate multilingual meetings, interviews, and discussions, promoting a more inclusive work environment. This inclusive approach fosters diverse perspectives, encourages creativity, and drives greater problem-solving capabilities within teams.
Tapping into a Diverse Global Talent Pool
The ability to communicate across languages opens doors to a vast and diverse global talent pool. By embracing AI translation technology, organizations can tap into talent from different countries and cultures, accessing unique skills and expertise that may be scarce in their local markets.
This diversity enhances the company's adaptability and competitiveness in a global market. Employees from diverse backgrounds bring fresh insights, enrich the workplace culture, and enable organizations to cater effectively to diverse customer bases.
AI-powered translation tools have transformed the global talent market, allowing organizations to overcome language barriers and embrace a diverse workforce. By facilitating seamless communication and collaboration worldwide, AI empowers companies to tap into a global talent pool and access unique skill sets and perspectives.
In embracing AI-powered translation technology, businesses foster an inclusive work environment, where every employee can contribute their best regardless of linguistic background. Furthermore, diverse teams bring fresh ideas and innovative solutions, driving organizational success in a rapidly evolving global landscape.
As AI translation technology continues to evolve, its role in breaking down language barriers and expanding the reach of global talent markets will become increasingly vital for businesses seeking to thrive in the future. By embracing AI, organizations can confidently navigate the global talent market and create a workforce that reflects the rich tapestry of cultures and perspectives that make up our interconnected world.
What To Expect With RES
Our commitment to you is deeper than just providing a list of potential candidates. We are committed to designing and implementing the most effective staffing strategy for you. Here is what you can expect when you choose Resource Employment Solutions as your recruiting and staffing partner.

1. Account Assignment

2. In-Depth Discovery

3. Recruiting And Screening

4. Placement
When you connect with Resource Employment Solutions, you will be matched with an account management team who specializes in placing top talent within your industry. You will have a dedicated recruiter or recruiting team assigned and they will remain your point of contact to understand your business and address all your staffing needs.
Connecting Top Employers And Top Talent
Sustainable, productive, and adaptable workforces are catalyzed when employers and talent connect across a spectrum of compatibility. Resource Employment Solutions prioritizes this compatibility to match the nation's top employers, small and large, with the best people to get the job done. Find your employment solution with RES today.