Embracing Technology: Building a Global Workforce Through Remote Collaboration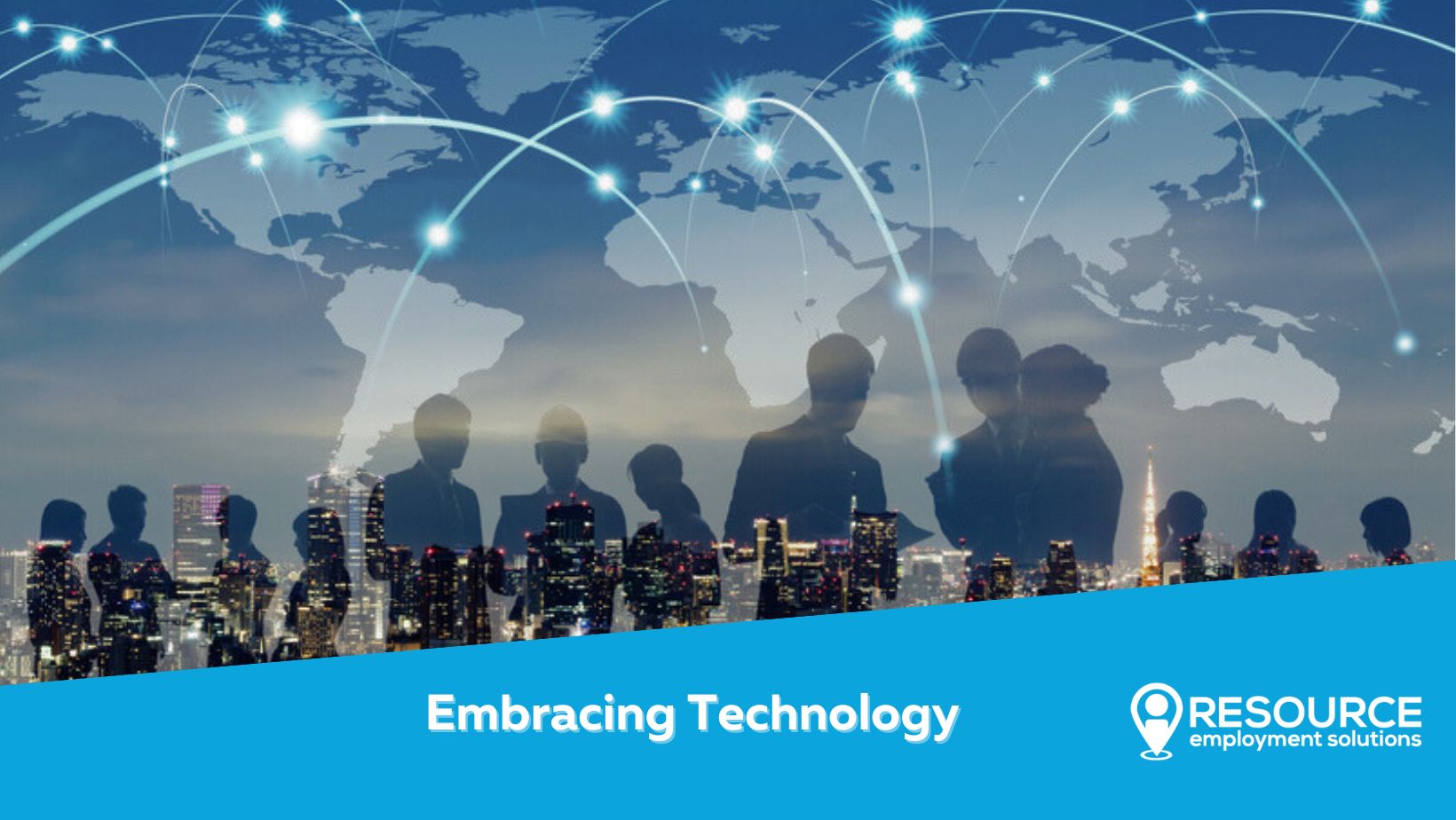 Discover the transformative power of technology in reshaping work dynamics. Virtual collaboration tools, cloud systems, and communication platforms have broken geographical barriers, enabling seamless remote collaboration. Embrace technology to harness a global talent pool and build a workforce that thrives on diversity and innovation. This blog explores how technology's connectivity and accessibility redefine the workplace, allowing teams to collaborate effortlessly across time zones. It highlights the inclusivity and flexibility offered by remote work arrangements, accommodating various lifestyles and needs. While challenges like communication barriers and isolation exist, the article provides insights into overcoming these hurdles. By embracing technology, businesses unlock the potential to create a borderless workforce that drives productivity and success in the modern age.
In today's interconnected world, technology has transformed the way we work, offering unprecedented opportunities for remote collaboration and flexible work arrangements. Virtual collaboration tools, cloud-based systems, and communication platforms have reshaped the traditional office environment, enabling businesses to tap into a diverse pool of talent from across the globe. Embracing the power of technology has become paramount for building a global workforce that thrives on innovation, efficiency, and inclusivity.
Seamless Remote Collaboration
Technology has broken down geographical barriers and redefined the concept of the workplace. With the advent of virtual collaboration tools and cloud-based systems, teams can collaborate on projects and share information as effortlessly as if they were in the same physical location. Video conferencing, instant messaging, and file-sharing platforms have become the lifeblood of modern work dynamics. This level of connectivity empowers organizations to assemble teams with the best-suited individuals, regardless of their location.
Cloud-Based Systems and Accessibility
The rise of cloud-based systems has revolutionized the way data is stored, accessed, and shared. Files, documents, and resources are no longer confined to physical servers; they are securely stored in the cloud, accessible from anywhere with an internet connection. This accessibility promotes efficient workflow, enabling employees to collaborate on projects without being tethered to a specific physical workspace. Whether it's a graphic designer in Paris or a programmer in Tokyo, cloud technology ensures that work can continue seamlessly across time zones and borders.
Communication Platforms: Bridging Distances
Communication lies at the heart of any successful endeavor. Technology has introduced a myriad of communication platforms that facilitate real-time interactions, making it feel like team members are just a click away. Video calls, chat applications, and project management software enable teams to engage in discussions, share updates, and coordinate tasks effortlessly. This level of connectivity not only enhances productivity but also fosters a sense of camaraderie among remote team members.
A Borderless Talent Pool
One of the most significant advantages of embracing technology for remote collaboration is the ability to tap into a global talent pool. Organizations are no longer limited to hiring from a local or regional area; they can select the best candidates from anywhere in the world. This not only enhances the diversity of perspectives but also enables businesses to access specialized skills that may not be available locally. As a result, innovation flourishes as teams bring together their unique insights and experiences.
Inclusivity and Flexibility
The flexible nature of remote work arrangements made possible by technology promotes inclusivity by accommodating diverse lifestyles and needs. Parents can manage work and family responsibilities more effectively, individuals with disabilities can work in environments tailored to their needs, and professionals seeking a better work-life balance can contribute without relocating. Technology-driven flexibility empowers employees to thrive in ways that align with their personal circumstances.
Challenges and Solutions
While technology offers immense potential, it also presents challenges such as communication barriers, time zone differences, and potential feelings of isolation among remote team members. To address these issues, organizations must prioritize clear communication strategies, implement tools that bridge time zone gaps, and foster a sense of belonging through virtual team-building activities.
Technology has ushered in an era of remote collaboration that transcends physical boundaries. Virtual collaboration tools, cloud-based systems, and communication platforms have paved the way for building a global workforce that is agile, diverse, and inclusive. As businesses embrace these technological advancements, they unlock the potential to harness talent from every corner of the world, driving innovation and propelling success in the digital age.
What To Expect With RES
Our commitment to you is deeper than just providing a list of potential candidates. We are committed to designing and implementing the most effective staffing strategy for you. Here is what you can expect when you choose Resource Employment Solutions as your recruiting and staffing partner.

1. Account Assignment

2. In-Depth Discovery

3. Recruiting And Screening

4. Placement
When you connect with Resource Employment Solutions, you will be matched with an account management team who specializes in placing top talent within your industry. You will have a dedicated recruiter or recruiting team assigned and they will remain your point of contact to understand your business and address all your staffing needs.
Connecting Top Employers And Top Talent
Sustainable, productive, and adaptable workforces are catalyzed when employers and talent connect across a spectrum of compatibility. Resource Employment Solutions prioritizes this compatibility to match the nation's top employers, small and large, with the best people to get the job done. Find your employment solution with RES today.