Embracing the Future: How AI is Reshaping Workforce Planning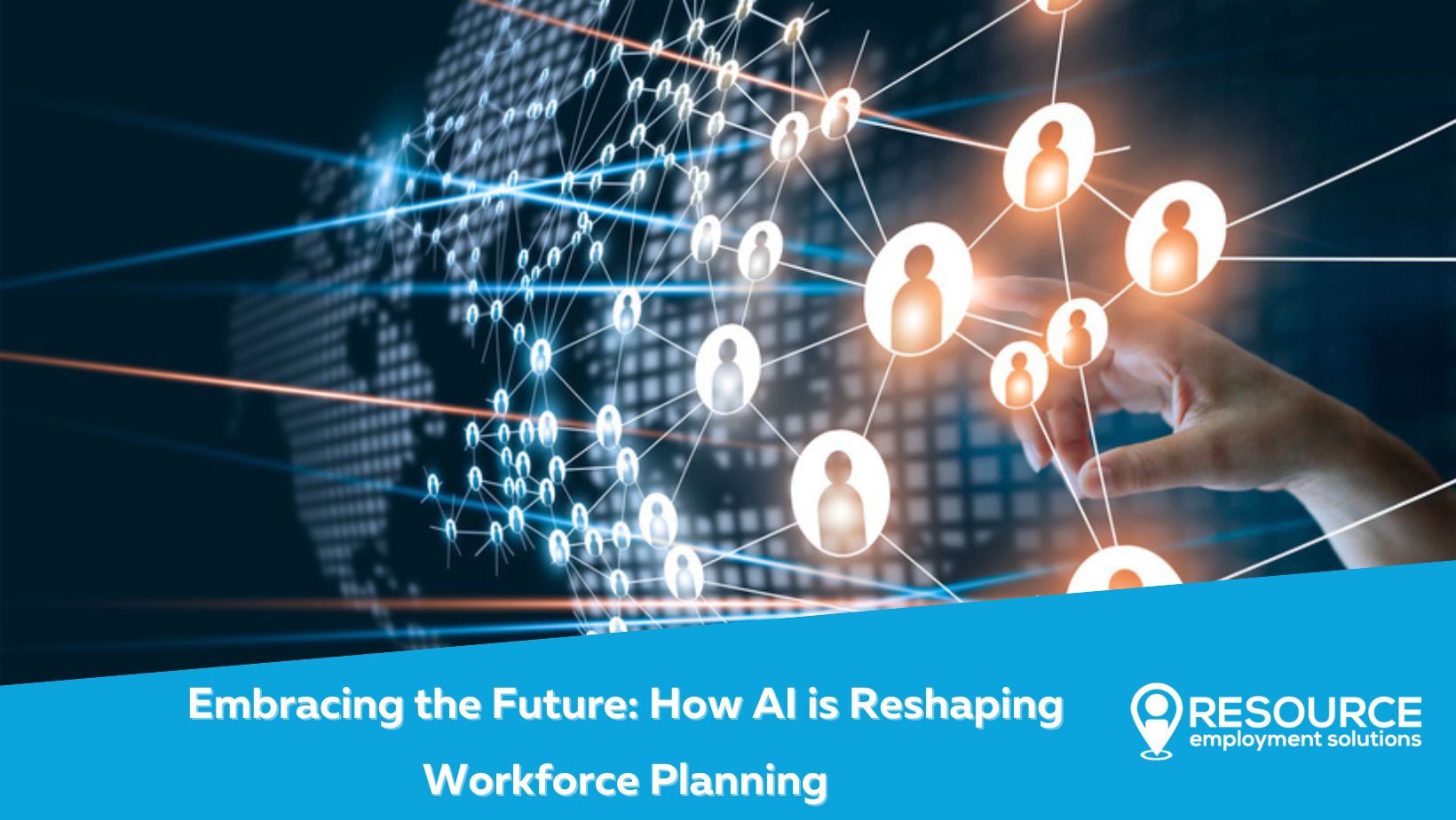 In the dynamic business landscape, AI revolutionizes workforce planning by predicting future talent needs. AI-driven algorithms analyze historical data, industry trends, and external factors to provide data-driven insights. Proactive talent pipelines are built for critical roles, nurturing potential candidates and connecting with top talent early. Strategic workforce planning mitigates skill shortages through targeted training, reskilling, and internal talent mobility. Embracing AI empowers organizations to stay ahead, align talent strategy with business goals, and cultivate a resilient workforce. Discover how AI transforms talent planning for sustained growth and a competitive edge.
In today's dynamic business landscape, organizations face the constant challenge of planning and managing their workforce effectively. Traditional methods of workforce planning often fall short in predicting future talent needs, leading to skill shortages and reactive hiring practices. However, the advent of artificial intelligence (AI) has brought a transformative solution to this age-old problem. AI-powered algorithms can analyze historical data and industry trends to predict future talent needs accurately. In this blog, we will explore how AI is reshaping workforce planning, enabling companies to proactively build talent pipelines and stay ahead of the curve with strategic workforce management.
AI-Driven Predictive Analysis for Future Talent Needs
One of the most significant advantages of AI in workforce planning lies in its predictive analytics capabilities. By analyzing historical data on employee turnover, job movements, and industry trends, AI algorithms can identify patterns and extrapolate future talent needs. These data-driven insights provide organizations with a comprehensive understanding of the talent landscape, allowing them to make informed decisions and align their workforce strategy with business goals.
AI can also assess external factors, such as demographic changes, market dynamics, and technological advancements, that may impact talent demands in the future. Armed with this foresight, companies can proactively prepare for workforce changes, ensuring they have the right talent in place to meet evolving demands.
Building Proactive Talent Pipelines
With AI-driven predictive analysis, companies can take a proactive approach to workforce planning by building talent pipelines for critical roles. Rather than scrambling to fill positions when they become vacant, organizations can nurture potential candidates and groom them for future responsibilities.
By identifying high-potential employees and providing them with development opportunities, companies can cultivate a skilled and engaged workforce. Furthermore, AI can assist in identifying external candidates who possess the skills and attributes required for specific roles, enabling organizations to connect with top talent before competitors do.
Mitigating Skill Shortages with Strategic Workforce Planning
Skill shortages can severely impact business operations and hinder growth. AI-powered strategic workforce planning equips companies with the tools to address these challenges proactively. By forecasting potential skill gaps, organizations can implement targeted training programs, reskilling initiatives, and talent acquisition strategies to bridge those gaps.
Moreover, AI can help businesses identify transferable skills within their existing workforce, allowing for smoother internal talent mobility. This approach not only mitigates skill shortages but also fosters employee loyalty and retention, as employees perceive opportunities for career growth within the organization.
The integration of AI into workforce planning marks a significant shift in how businesses strategize and manage their talent. By leveraging predictive analysis, organizations can anticipate future talent needs, proactively build talent pipelines, and mitigate skill shortages. Embracing AI-powered strategic workforce planning empowers companies to stay ahead of the curve, align their talent strategy with business objectives, and cultivate a resilient and agile workforce.
AI is not merely a buzzword but a transformative force that is reshaping workforce planning. By harnessing AI's predictive analytics capabilities, organizations can future-proof their talent strategy and position themselves for success in a rapidly evolving world. As companies continue to navigate a highly competitive landscape, investing in AI-powered workforce planning becomes imperative for achieving sustained growth and a competitive advantage in the marketplace
What To Expect With RES
Our commitment to you is deeper than just providing a list of potential candidates. We are committed to designing and implementing the most effective staffing strategy for you. Here is what you can expect when you choose Resource Employment Solutions as your recruiting and staffing partner.

1. Account Assignment

2. In-Depth Discovery

3. Recruiting And Screening

4. Placement
When you connect with Resource Employment Solutions, you will be matched with an account management team who specializes in placing top talent within your industry. You will have a dedicated recruiter or recruiting team assigned and they will remain your point of contact to understand your business and address all your staffing needs.
Connecting Top Employers And Top Talent
Sustainable, productive, and adaptable workforces are catalyzed when employers and talent connect across a spectrum of compatibility. Resource Employment Solutions prioritizes this compatibility to match the nation's top employers, small and large, with the best people to get the job done. Find your employment solution with RES today.