Embracing the Virtual Future of Work with Resource Employment Solutions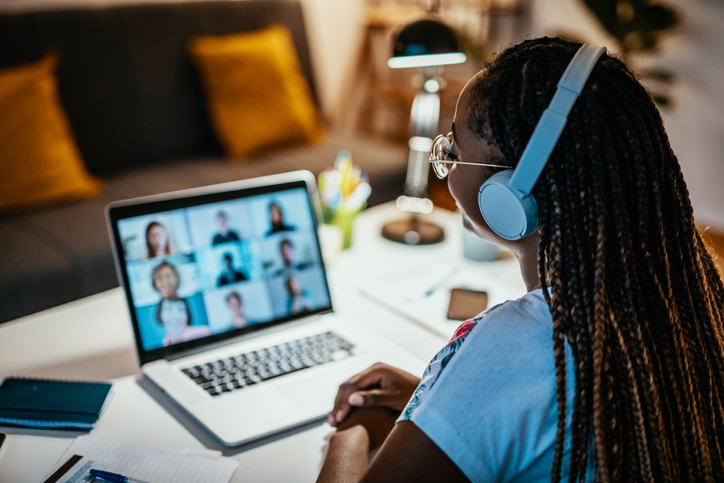 Resource Employment Solutions is your gateway to embracing the virtual future of work. Specializing in virtual solutions, remote work strategies, and advanced collaboration tools, we empower your organization to thrive in the digital era. Our expert team assists in crafting efficient virtual workspaces, ensuring seamless connectivity and collaboration across distances. Tailored remote work strategies ensure productivity and engagement, while our guidance in selecting and implementing virtual collaboration tools optimizes communication and workflow. Embrace the flexibility and efficiency of the virtual realm with Resource Employment Solutions as your trusted partner, paving the way for a successful transition into the evolving landscape of work.
In a world rapidly pivoting towards virtual operations, businesses must adapt to stay competitive. At Resource Employment Solutions, we offer specialized expertise in virtual solutions, remote work strategies, and cutting-edge virtual collaboration tools. Our commitment is to guide you through the transformational journey of optimizing your virtual workforce, boosting productivity, and fully embracing the flexibility and efficiency of the digital age.
Crafting the Virtual Workspace: Your Path to Enhanced Productivity
Resource Employment Solutions understands that a well-structured virtual workspace is at the core of a successful remote work strategy. Our team of experts leverages a wealth of experience to help you design a virtual work environment that fosters collaboration, supports remote employees, and ensures seamless connectivity. By optimizing technology infrastructure and streamlining communication channels, we empower your team to transcend geographical barriers and work together as seamlessly as if they were in the same physical location.
Remote Work Strategies for the Modern Era: A Blueprint for Success
Transitioning to remote work requires a strategic approach that goes beyond mere adaptation. Resource Employment Solutions excels in developing tailored remote work strategies that align with your organizational goals. Our approach encompasses everything from performance measurement and goal setting to communication protocols and team-building initiatives. Through a comprehensive framework, we empower your workforce to thrive in the virtual landscape, ensuring that productivity remains high while maintaining a strong sense of engagement and collaboration.
Empower Collaboration with Virtual Collaboration Tools
The digital age presents an array of virtual collaboration tools, each with the potential to revolutionize the way your teams work together. Resource Employment Solutions guides you in selecting and implementing the right tools for your organization's unique needs. From project management platforms to video conferencing solutions and real-time document sharing, these tools enhance communication, streamline workflows, and promote knowledge exchange. Our expertise ensures that you harness the full power of these tools to drive productivity, innovation, and cohesive teamwork in the virtual realm.
As the business landscape continues to evolve, Resource Employment Solutions stands as your trusted partner in navigating the virtual future of work. We bring to the table not just a suite of services but a dedication to facilitating a seamless transition into the digital realm. With our virtual solutions, remote work strategies, and virtual collaboration tools, we empower your organization to thrive in a world where distance is no longer a limitation. Embrace the digital age with confidence, knowing that Resource Employment Solutions is here to guide you towards a future where productivity and flexibility coexist harmoniously in the virtual workspace.
What To Expect With RES
Our commitment to you is deeper than just providing a list of potential candidates. We are committed to designing and implementing the most effective staffing strategy for you. Here is what you can expect when you choose Resource Employment Solutions as your recruiting and staffing partner.

1. Account Assignment

2. In-Depth Discovery

3. Recruiting And Screening

4. Placement
When you connect with Resource Employment Solutions, you will be matched with an account management team who specializes in placing top talent within your industry. You will have a dedicated recruiter or recruiting team assigned and they will remain your point of contact to understand your business and address all your staffing needs.
Connecting Top Employers And Top Talent
Sustainable, productive, and adaptable workforces are catalyzed when employers and talent connect across a spectrum of compatibility. Resource Employment Solutions prioritizes this compatibility to match the nation's top employers, small and large, with the best people to get the job done. Find your employment solution with RES today.