Empowering Pharmaceutical Excellence: Harnessing Human Capital with Resource Employment Solutions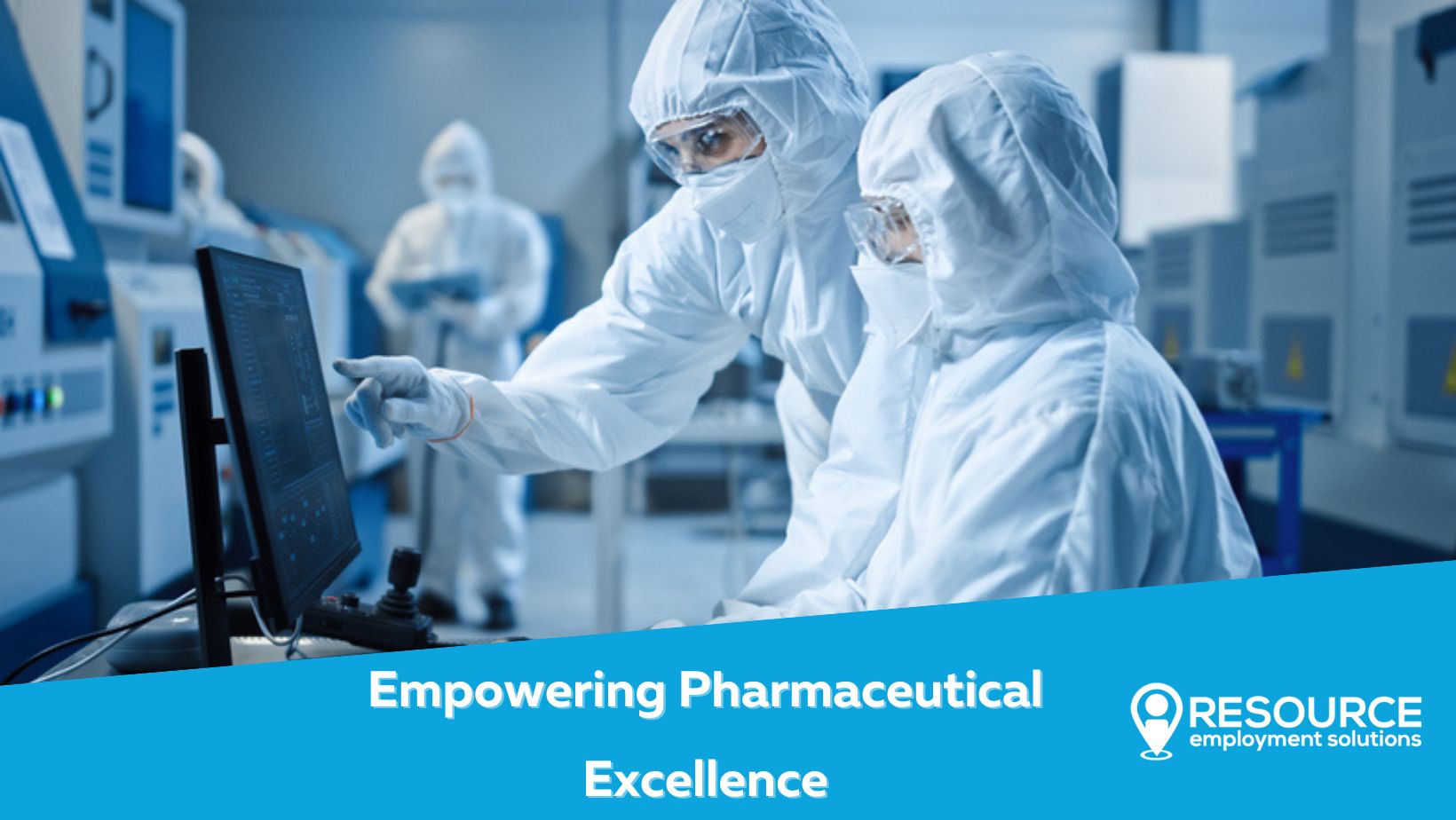 In the intricate domain of pharmaceuticals, human capital is the driving force behind success. Resource Employment Solutions comprehends the unique talent requisites and regulatory intricacies within the industry. We specialize in bridging pharmaceutical entities with adept professionals who not only catalyze innovation but also ensure unwavering compliance, accelerating the realization of pivotal initiatives. Let us be your strategic ally in harnessing the immense power of human capital, propelling your pharmaceutical pursuits to unprecedented heights of achievement. Embrace the future of pharmaceutical excellence with Resource Employment Solutions as your guiding partner, ensuring your success in navigating the multifaceted pharmaceutical landscape.
In the ever-evolving landscape of the pharmaceutical industry, the true potential for excellence lies within human capital. At Resource Employment Solutions, we are acutely aware of the distinctive talent requirements and regulatory intricacies that define this complex sector. Our proficiency revolves around connecting pharmaceutical entities with top-tier professionals who possess the prowess not only to drive innovation but also to ensure rigorous compliance and accelerate the realization of pharmaceutical initiatives. Let us be your strategic ally in unleashing the immense power of human capital to pave the path for unmatched success.
The Essence of Human Capital in Pharmaceutical
In an industry where every discovery, every breakthrough has the potential to transform lives, human capital becomes the cornerstone of success. Behind each pharmaceutical advancement stands a team of professionals who not only possess the right skills but also the unwavering dedication to pushing boundaries and driving innovation.
Navigating Unique Talent Needs and Regulatory Complexities
Resource Employment Solutions stands as a beacon of understanding in the pharmaceutical landscape, equipped with a comprehensive comprehension of the industry's intricate talent dynamics and regulatory intricacies. Our approach dives deep into the nuances of your operations, encompassing research, development, manufacturing, and compliance. By aligning our talent acquisition strategy with these multifaceted requirements, we ensure that the professionals we connect you with possess not only the requisite skills but also a deep understanding of the critical role compliance plays in this sector.
Driving Innovation Amid Compliance
The pharmaceutical industry operates at the crossroads of innovation and regulation. The professionals we source for you don't merely possess technical expertise; they possess a mindset that thrives on both innovation and meticulous adherence to compliance standards. They understand how to bring groundbreaking ideas to fruition while navigating the intricate web of regulations that govern pharmaceutical research, development, and manufacturing.
Accelerating Pharmaceutical Initiatives
Time is of the essence in the pharmaceutical world. From drug development to clinical trials, every moment counts. The professionals we connect you with possess a proven track record of accelerating pharmaceutical initiatives. Their expertise expedites research processes, optimizes clinical trial methodologies, and enhances the overall efficiency of your operations, allowing you to bring life-changing medications to patients faster.
Resource Employment Solutions: Your Partner in Success
Resource Employment Solutions stands not only as a conduit for talent but as your strategic collaborator in forging a workforce that drives pharmaceutical excellence. Our expansive network encompasses professionals with expertise spanning pharmaceutical research, regulatory affairs, quality control, and manufacturing. This breadth ensures that your talent pool is precisely tailored to your needs, bolstering your capacity to innovate while adhering to the highest regulatory standards.
Unleash Your Pharmaceutical Potential
In an industry where precision, compliance, and innovation converge, the power of human capital is paramount. Resource Employment Solutions empowers you to concentrate on innovation and growth while we navigate the complexities of talent acquisition. By connecting you with professionals who excel in innovation, compliance, and operational excellence, we set the stage for your pharmaceutical initiatives to flourish.
Forge Ahead with Resource Employment Solutions
Elevate your pharmaceutical endeavors by harnessing the power of human capital. Resource Employment Solutions is poised to be your partner in connecting you with professionals who possess the skills to drive innovation, ensure compliance, and accelerate your pharmaceutical initiatives. Let us be the driving force behind your success in the intricate world of pharmaceuticals.
What To Expect With RES
Our commitment to you is deeper than just providing a list of potential candidates. We are committed to designing and implementing the most effective staffing strategy for you. Here is what you can expect when you choose Resource Employment Solutions as your recruiting and staffing partner.

1. Account Assignment

2. In-Depth Discovery

3. Recruiting And Screening

4. Placement
When you connect with Resource Employment Solutions, you will be matched with an account management team who specializes in placing top talent within your industry. You will have a dedicated recruiter or recruiting team assigned and they will remain your point of contact to understand your business and address all your staffing needs.
Connecting Top Employers And Top Talent
Sustainable, productive, and adaptable workforces are catalyzed when employers and talent connect across a spectrum of compatibility. Resource Employment Solutions prioritizes this compatibility to match the nation's top employers, small and large, with the best people to get the job done. Find your employment solution with RES today.