Empowering Power Generation: Navigating the Digital Transformation with Resource Employment Solution
Empowering Power Generation: Navigating the Digital Transformation with Resource Employment Solution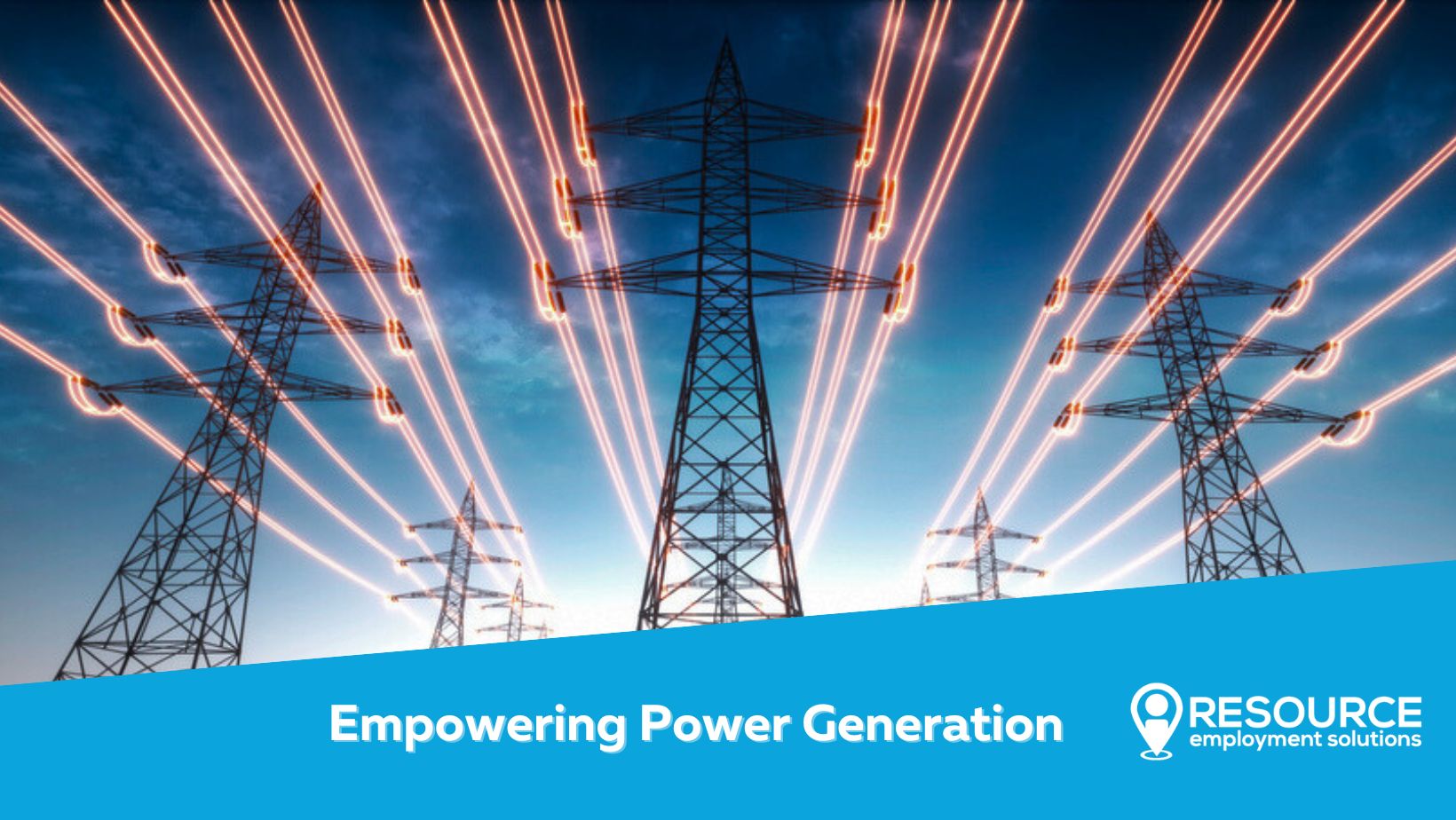 Embrace the digital revolution in power generation with Resource Employment Solutions. Our expertise guides companies through the integration of IoT, AI, and data analytics, enabling operational optimization, efficiency enhancement, and informed decision-making. As the power industry evolves, our partnership extends beyond staffing to empower businesses with the technological prowess needed to thrive in the digital era. Let us illuminate the path to a more efficient, connected, and impactful future for power generation.
In an era of rapid technological advancement, the power generation industry is undergoing a profound transformation. The convergence of digital technologies such as the Internet of Things (IoT), Artificial Intelligence (AI), and data analytics is revolutionizing the way power is produced, distributed, and consumed. Resource Employment Solutions stands as your strategic partner, guiding companies through the intricate journey of integrating these technologies to unlock operational optimization, efficiency enhancement, and informed decision-making.
Unveiling the Digital Revolution
The traditional landscape of power generation is being reshaped by the digital revolution. IoT has empowered devices to communicate and share data, enabling real-time monitoring and control. AI harnesses this data to drive predictive analytics, enabling companies to anticipate maintenance needs, minimize downtime, and optimize performance. Data analytics, in turn, offers insights that refine operations and improve overall efficiency.
Navigating the Complexity
Resource Employment Solutions understands that transitioning into the digital realm is a complex endeavor. Our expertise lies in helping companies traverse this intricate path, from technology adoption to implementation. With the right blend of skills, talent, and knowledge, we support businesses in transforming their power generation processes to embrace the digital future.
Integrating IoT for Enhanced Operations
IoT's ability to connect devices and sensors offers unprecedented visibility into power generation processes. It allows real-time tracking of equipment health, performance metrics, and energy consumption patterns. Resource Employment Solutions assists in sourcing professionals who possess expertise in IoT implementation, ensuring seamless integration and unlocking new levels of operational excellence.
AI-Powered Decision-Making
AI is a game-changer in the power industry, offering predictive and prescriptive insights. By analyzing historical data and real-time information, AI algorithms can optimize power generation processes, enhance equipment performance, and minimize energy wastage. Our talent pool includes experts who specialize in AI application, guiding companies towards informed decision-making and cost reduction.
Data Analytics: From Insights to Efficiency
The abundance of data generated in the power industry holds untapped potential. Data analytics transforms this wealth of information into actionable insights. These insights drive efficiency improvements, identify bottlenecks, and offer strategies for better resource allocation. Resource Employment Solutions connects companies with professionals skilled in data analytics, helping them harness data's full potential.
Seizing the Digital Future
Resource Employment Solutions is not just a staffing solution; we are your partner in the digital transformation journey. Our approach combines technological expertise with a deep understanding of the power industry's intricacies. We align your objectives with our talent pool, ensuring that your organization has the right professionals to drive the integration of IoT, AI, and data analytics. Together, we empower you to seize the opportunities presented by the digital future of power generation.
As the digital transformation reshapes the power generation landscape, Resource Employment Solutions is your compass in navigating this uncharted territory. By embracing IoT, AI, and data analytics, companies can optimize operations, enhance efficiency, and make informed decisions. Our partnership extends beyond staffing – we empower businesses to embrace the power of technology and secure their position at the forefront of the industry's digital evolution.
What To Expect With RES
Our commitment to you is deeper than just providing a list of potential candidates. We are committed to designing and implementing the most effective staffing strategy for you. Here is what you can expect when you choose Resource Employment Solutions as your recruiting and staffing partner.

1. Account Assignment

2. In-Depth Discovery

3. Recruiting And Screening

4. Placement
When you connect with Resource Employment Solutions, you will be matched with an account management team who specializes in placing top talent within your industry. You will have a dedicated recruiter or recruiting team assigned and they will remain your point of contact to understand your business and address all your staffing needs.
Connecting Top Employers And Top Talent
Sustainable, productive, and adaptable workforces are catalyzed when employers and talent connect across a spectrum of compatibility. Resource Employment Solutions prioritizes this compatibility to match the nation's top employers, small and large, with the best people to get the job done. Find your employment solution with RES today.