Engineering Excellence: Navigating the Talent Landscape with Resource Employment Solutions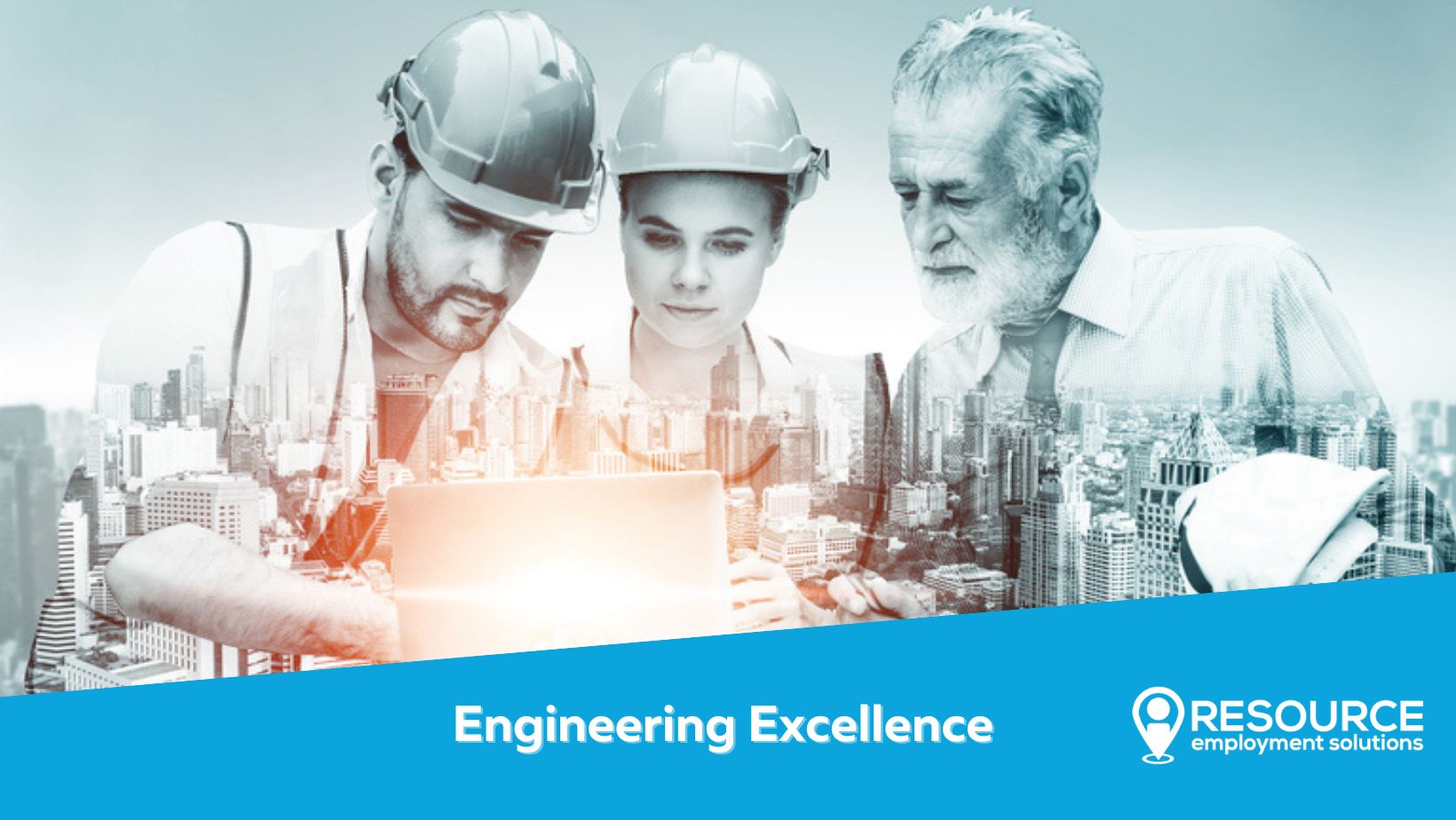 In the race to thrive within a swiftly evolving landscape, engineering excellence emerges as the pivotal differentiator. Resource Employment Solutions comprehends the intricate demands of today's engineering realm. Our mission is to facilitate your journey through the complex talent terrain, ensuring you find the exceptional engineers essential for propelling your business forward.
Engineering brilliance encompasses innovation, adaptability, and problem-solving acumen. Resource Employment Solutions recognizes these essentials and aligns them with your business objectives. Our expertise in comprehending the contemporary engineering landscape allows us to match you with engineers possessing both technical prowess and a forward-thinking mindset.
By simplifying the hiring process and connecting you with top-tier engineering talent, we empower you to focus on growth while we handle the intricacies of talent acquisition. Embrace engineering excellence, embrace innovation, and partner with Resource Employment Solutions to ensure your ascendancy in a fiercely competitive world. Your future begins with exceptional engineering talent today.
In an era where technological advancements and innovation are reshaping industries at breakneck speed, engineering excellence stands as the cornerstone of staying competitive. The ability to create groundbreaking solutions, optimize processes, and adapt swiftly to changing landscapes has never been more critical. At Resource Employment Solutions, we recognize the pivotal role that engineering plays in shaping the future, and we're committed to helping businesses harness this power by connecting them with exceptional engineering talent.
Unveiling the Essence of Engineering Excellence
Engineering is the backbone of progress, propelling industries forward by crafting solutions that address complex challenges. In a world that thrives on constant change, the significance of engineering excellence cannot be overstated. It encompasses a multifaceted approach that spans innovation, adaptability, and continuous improvement.
From designing sustainable infrastructure to developing cutting-edge technologies, engineering excellence entails a blend of technical prowess and creative problem-solving. It requires professionals who not only possess a deep understanding of their field but also possess the ability to collaborate across disciplines, envision novel solutions, and turn them into reality.
The Evolving Demands of the Engineering Industry
As industries evolve, so do the demands placed upon engineering teams. The ever-expanding influence of automation, artificial intelligence, and renewable energy sources has reshaped the skills required in the engineering workforce. Today's engineers need to be versed not only in traditional engineering principles but also in emerging technologies that are revolutionizing industries.
Resource Employment Solutions comprehends these evolving demands intimately. Our team is equipped with a nuanced understanding of the contemporary engineering landscape, enabling us to identify and connect businesses with engineers who possess the right skill sets and mindsets to thrive in this dynamic environment.
Navigating the Talent Landscape with Resource Employment Solutions
In a world of relentless competition, acquiring and retaining top-tier engineering talent can be a game-changer. However, the process of identifying, vetting, and onboarding the right engineers can be an arduous task, diverting focus from core business activities. This is where Resource Employment Solutions steps in.
We pride ourselves on being more than a staffing agency; we're your partners in growth. Our approach revolves around a comprehensive understanding of your business objectives and engineering needs. We delve deep into your projects, culture, and requirements, ensuring a tailor-made approach that aligns seamlessly with your goals.
Our extensive network of engineering professionals, coupled with our stringent selection process, ensures that we connect you with engineers who not only possess the required technical competencies but also resonate with your company's ethos. By streamlining the hiring process, we allow you to focus on what you do best while we handle the intricacies of talent acquisition.
Propelling Your Business Forward
In a landscape characterized by rapid advancements, businesses that embrace engineering excellence position themselves as trailblazers. It's not just about keeping up with the competition; it's about outpacing it. Resource Employment Solutions empowers you to achieve this by offering access to a pool of exceptional engineering talent that can drive innovation, enhance efficiency, and contribute to your overall success.
The future belongs to those who can anticipate and adapt to change, and engineering brilliance is the vehicle that can take you there. With Resource Employment Solutions as your ally, you'll have the expertise and support needed to navigate the talent landscape, secure top engineering talent, and remain at the forefront of your industry.
The importance of engineering excellence in today's fast-paced world cannot be overstated. Resource Employment Solutions stands ready to be your partner in securing the engineering talent that can push your business to new heights. Embrace the power of engineering, harness the potential of innovation, and let us guide you on the path to sustained competitiveness.
What To Expect With RES
Our commitment to you is deeper than just providing a list of potential candidates. We are committed to designing and implementing the most effective staffing strategy for you. Here is what you can expect when you choose Resource Employment Solutions as your recruiting and staffing partner.

1. Account Assignment

2. In-Depth Discovery

3. Recruiting And Screening

4. Placement
When you connect with Resource Employment Solutions, you will be matched with an account management team who specializes in placing top talent within your industry. You will have a dedicated recruiter or recruiting team assigned and they will remain your point of contact to understand your business and address all your staffing needs.
Connecting Top Employers And Top Talent
Sustainable, productive, and adaptable workforces are catalyzed when employers and talent connect across a spectrum of compatibility. Resource Employment Solutions prioritizes this compatibility to match the nation's top employers, small and large, with the best people to get the job done. Find your employment solution with RES today.