Fueling Pharmaceutical Success Through Innovation: The Resource Employment Solutions Advantage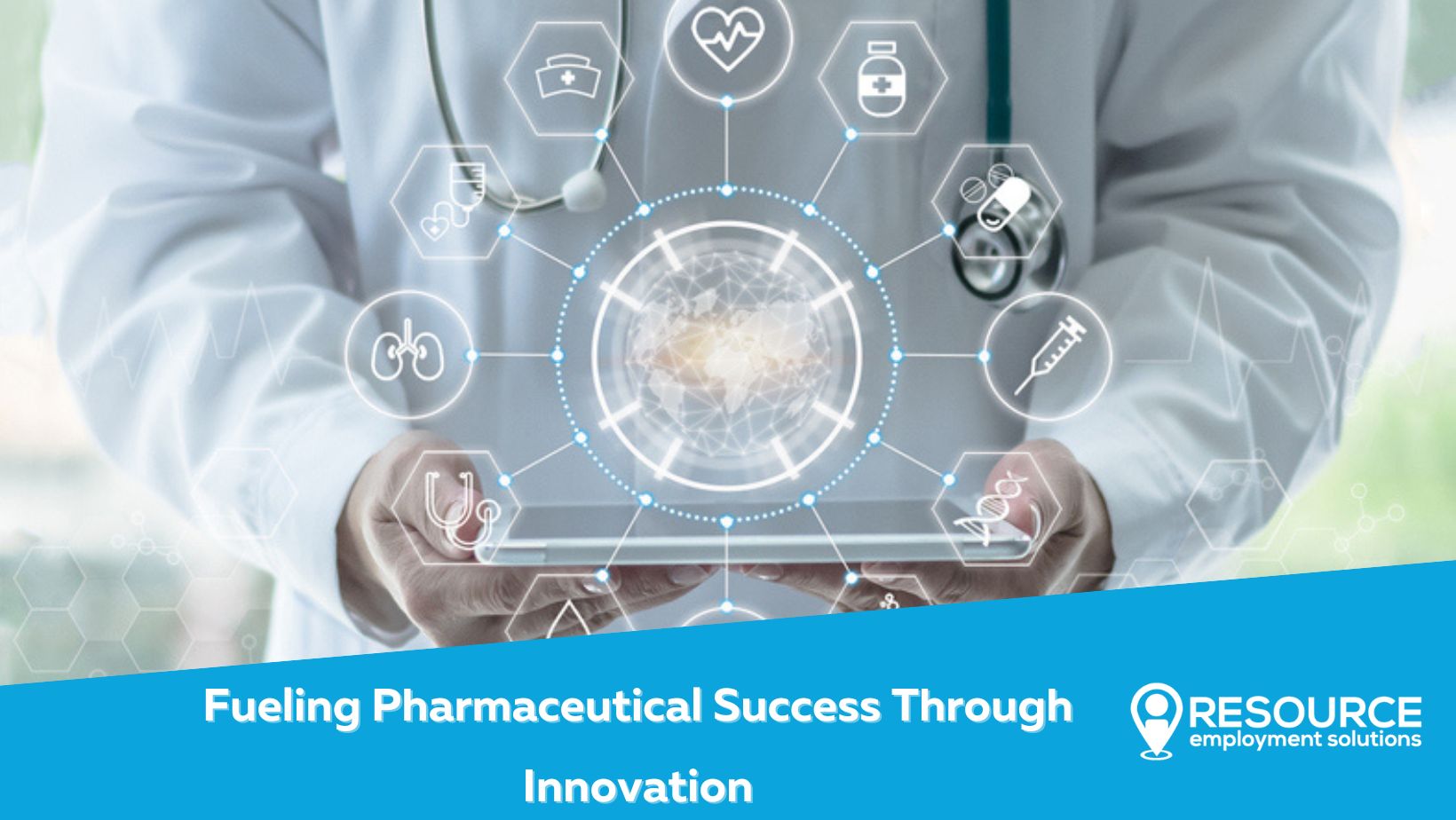 Discover how Resource Employment Solutions accelerates pharmaceutical success through innovation. Uncover the synergy of research, new drug discovery, and technological advancement, connecting you with a skilled network of scientists, pharmacists, and engineers poised to drive breakthroughs in the dynamic pharmaceutical landscape.
In the fast-paced realm of the pharmaceutical industry, innovation serves as the driving force that propels breakthroughs, transforms patient care, and shapes the future of healthcare. At Resource Employment Solutions, we recognize that the heartbeat of the pharmaceutical sector lies in research and development, new drug discovery, and cutting-edge technological advancements. As an industry leader, we stand ready to be your strategic partner in connecting you with a pool of talented scientists, pharmacists, and engineers who possess the expertise and passion to drive innovation, redefine treatment modalities, and revolutionize pharmaceutical success.
Unveiling the Essence of Innovation
Innovation is more than just a buzzword; it's a philosophy that permeates the fabric of the pharmaceutical landscape. It fuels the relentless pursuit of novel solutions to address unmet medical needs, enhance patient outcomes, and ultimately save lives. Pharmaceutical companies that embrace innovation as a core value stand at the forefront of transformation, driving the evolution of medical science and reshaping the way we understand and treat diseases.
Harnessing the Power of Research and Development
Research and development (R&D) form the bedrock of pharmaceutical innovation. It's the conduit through which groundbreaking discoveries are made, tested, and transformed into therapies that have the potential to change the world. Resource Employment Solutions understands the critical role of R&D and is dedicated to connecting you with brilliant minds who are driven by the desire to uncover new insights, challenge existing norms, and push the boundaries of medical possibility.
Navigating New Drug Discovery
The journey from molecule to medicine is complex and multifaceted. It demands a convergence of scientific brilliance, technological expertise, and unwavering dedication. Our network of professionals includes skilled pharmacists and researchers who possess the knowledge and expertise to navigate the intricate landscape of new drug discovery. With their insights, your organization can accelerate the process of bringing life-changing therapies from conception to reality.
Embracing Technological Advancements
In the era of digitization and technology, pharmaceutical innovation extends beyond the laboratory. Resource Employment Solutions recognizes the transformative potential of technology and the pivotal role it plays in optimizing research processes, streamlining clinical trials, and enhancing patient engagement. By connecting you with experienced engineers who specialize in pharmaceutical technology, we ensure that you're poised to harness the power of technology to drive your innovative initiatives.
A World of Possibilities: Your Scientific Dream Team
Innovation thrives in an environment where diverse minds come together with a shared purpose. Resource Employment Solutions serves as your gateway to assembling a scientific dream team that transcends conventional boundaries. Our network of professionals encompasses a rich tapestry of backgrounds, experiences, and expertise, each contributing a unique perspective to the innovation journey.
Fueling Breakthroughs and Transformative Success
Pharmaceutical success isn't just about bringing a product to market; it's about transforming patient care and creating a lasting impact. With Resource Employment Solutions as your partner, you gain access to a dynamic pool of talent that's driven to make a difference. Our professionals aren't just employees; they're visionaries, pioneers, and change-makers who understand that their work has the potential to change lives.
Resource Employment Solutions: Your Bridge to Innovation
Resource Employment Solutions stands at the nexus of pharmaceutical innovation. Our commitment to excellence and our extensive network of professionals make us the ideal partner for organizations seeking to fuel innovation, drive breakthroughs, and create a lasting legacy in the pharmaceutical realm. We believe that the future of healthcare is shaped by those who dare to think differently, and we're here to connect you with the minds that have the power to transform possibilities into reality.
Innovation isn't a choice—it's a necessity in the pharmaceutical industry. Embrace the power of innovation with Resource Employment Solutions as your guiding force. Connect with the brilliant minds, scientific visionaries, and technical geniuses who have the potential to drive breakthroughs, redefine treatment paradigms, and propel your pharmaceutical success to unprecedented heights.
What To Expect With RES
Our commitment to you is deeper than just providing a list of potential candidates. We are committed to designing and implementing the most effective staffing strategy for you. Here is what you can expect when you choose Resource Employment Solutions as your recruiting and staffing partner.

1. Account Assignment

2. In-Depth Discovery

3. Recruiting And Screening

4. Placement
When you connect with Resource Employment Solutions, you will be matched with an account management team who specializes in placing top talent within your industry. You will have a dedicated recruiter or recruiting team assigned and they will remain your point of contact to understand your business and address all your staffing needs.
Connecting Top Employers And Top Talent
Sustainable, productive, and adaptable workforces are catalyzed when employers and talent connect across a spectrum of compatibility. Resource Employment Solutions prioritizes this compatibility to match the nation's top employers, small and large, with the best people to get the job done. Find your employment solution with RES today.