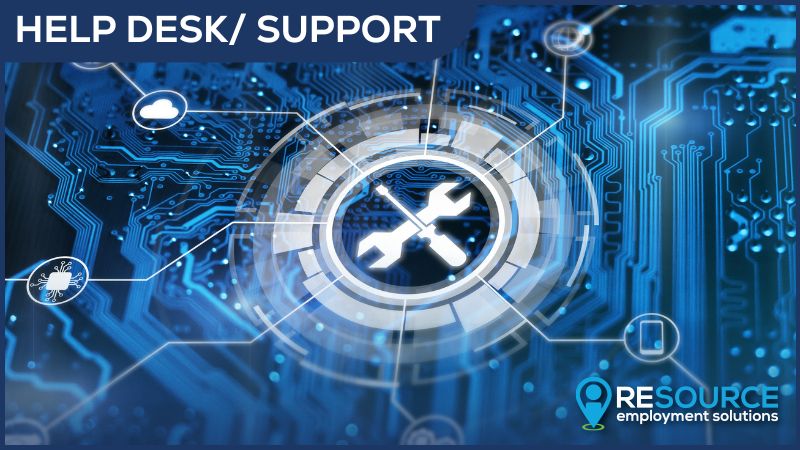 Help Desk and Support professionals are the frontline heroes of IT, providing essential assistance and troubleshooting to end-users and organizations. They are the patient problem-solvers who ensure technology operates seamlessly and users remain productive.
These experts possess a deep understanding of hardware, software, and network systems, enabling them to diagnose and resolve technical issues effectively. They offer assistance through various channels, including phone, email, chat, or in-person, guiding users through problems and providing timely solutions.
Help Desk and Support professionals collaborate closely with end-users to identify issues and collect relevant information to diagnose problems accurately. They maintain detailed records of support requests, ensuring a comprehensive knowledge base for future reference.
One of their primary responsibilities is providing step-by-step instructions and clear communication to users, helping them resolve issues independently when possible. They also escalate complex problems to higher-level technical teams when necessary.
Help Desk and Support professionals are crucial for maintaining user satisfaction and productivity. Their patience, empathy, and ability to handle challenging situations contribute significantly to a positive user experience.
In today's technology-driven world, Help Desk and Support professionals are in high demand, providing essential support that keeps organizations running smoothly.
Help Desk and Support professionals provide technical assistance to users.

Diagnose and resolve software and hardware issues.

Guide users through troubleshooting steps and escalate complex problems.

Collaborate with IT teams.

Ensure timely resolutions and maintain documentation.

Enhance user satisfaction through prompt support.