Navigating Engineering Excellence through Strategic Partnerships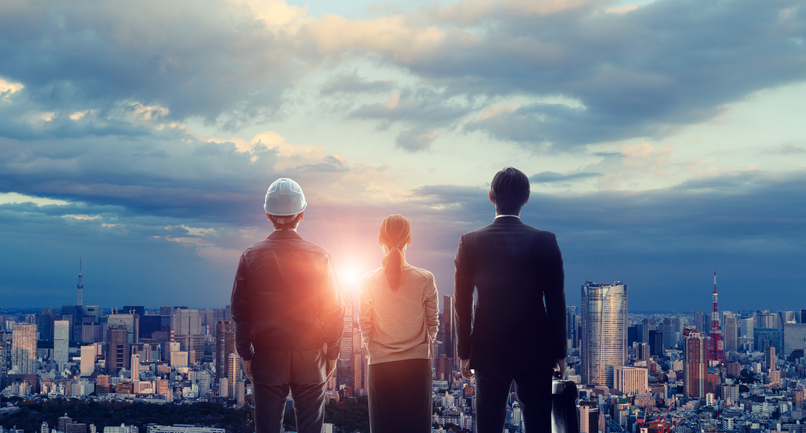 Discover the transformative impact of strategic partnerships with Resource Employment Solutions (RES) in the realm of engineering. RES's tailored collaborative solutions are designed to cater to the unique needs and challenges of engineering organizations. With a deep understanding of the industry and an extensive network, RES offers more than just solutions; it offers a pathway to sustainable growth. Through collaborative discussions, RES co-creates strategies that optimize engineering human capital, driving innovation and efficiency. RES also serves as an industry compass, providing valuable insights into emerging technologies and best practices. Furthermore, RES acts as a connector, expanding your network and opening doors to potential collaborations and alliances. Embrace the power of strategic partnerships with RES to navigate the complexities of engineering with finesse, propelling your organization towards excellence and growth.
In the intricate world of engineering, success hinges upon precision, innovation, and a deep understanding of industry intricacies. Resource Employment Solutions stands as your steadfast ally in achieving these goals through strategic partnerships. With a keen focus on engineering organizations, Resource Employment Solutions offers collaborative solutions that encompass understanding unique needs, leveraging industry insights, and expanding your network. This blog delves into the transformative potential of strategic partnerships with Resource Employment Solutions, illustrating how these alliances not only optimize engineering human capital but also pave the way for sustainable growth.
Unveiling Synergies: The Power of Collaborative Engineering Solutions
In the rapidly evolving landscape of engineering, a cookie-cutter approach falls short. Strategic partnerships with Resource Employment Solutions transcend traditional norms. We recognize that your organization's needs are distinct, and our commitment lies in aligning with your vision. Through collaborative discussions and a deep dive into your requirements, we tailor solutions that seamlessly integrate into your operational fabric. Our approach isn't about offering generic solutions; it's about co-creating strategies that harness your strengths, mitigate challenges, and propel your engineering endeavors forward.
Engineering Expertise Unleashed: RES as Your Industry Compass
Resource Employment Solutions is more than a partner; we are a repository of industry knowledge. Our understanding of the engineering landscape is nurtured by years of experience, enabling us to navigate the complexities with finesse. When you join hands with Resource Employment Solutions, you gain access to a wealth of insights that can guide your decision-making. Whether it's staying abreast of emerging technologies, adhering to regulatory changes, or adopting best practices, our collaboration ensures you remain informed and agile in a dynamic engineering ecosystem.
Amplifying Networks, Accelerating Growth: Resource Employment Solutions as Your Connector
In a world where connections translate into opportunities, Resource Employment Solutions becomes your bridge to a wider network. Our strategic partnerships extend beyond immediate solutions; they open doors to collaborations and alliances that amplify your growth trajectory. Leveraging our extensive network, we connect you with like-minded professionals, potential clients, and industry influencers. This network expansion fuels innovation, sparks partnerships, and fosters a dynamic environment that propels your engineering ventures to new heights.
In the pursuit of engineering excellence, the power of strategic partnerships cannot be overstated. Resource Employment Solutions serves as the linchpin between your aspirations and achievements. Our collaborative approach transforms challenges into opportunities, industry insights into action, and connections into growth. The synergy of Resource Employment Solutions and engineering organizations culminates in a journey that isn't just about optimizing human capital; it's about crafting a sustainable future. As your engineering endeavors unfold, know that Resource Employment Solutions stands as a steadfast companion, dedicated to engineering your success story through strategic partnerships that redefine what's possible.
What To Expect With RES
Our commitment to you is deeper than just providing a list of potential candidates. We are committed to designing and implementing the most effective staffing strategy for you. Here is what you can expect when you choose Resource Employment Solutions as your recruiting and staffing partner.

1. Account Assignment

2. In-Depth Discovery

3. Recruiting And Screening

4. Placement
When you connect with Resource Employment Solutions, you will be matched with an account management team who specializes in placing top talent within your industry. You will have a dedicated recruiter or recruiting team assigned and they will remain your point of contact to understand your business and address all your staffing needs.
Connecting Top Employers And Top Talent
Sustainable, productive, and adaptable workforces are catalyzed when employers and talent connect across a spectrum of compatibility. Resource Employment Solutions prioritizes this compatibility to match the nation's top employers, small and large, with the best people to get the job done. Find your employment solution with RES today.