Navigating New Horizons: The Power of Virtual Onboarding for Modern Workplaces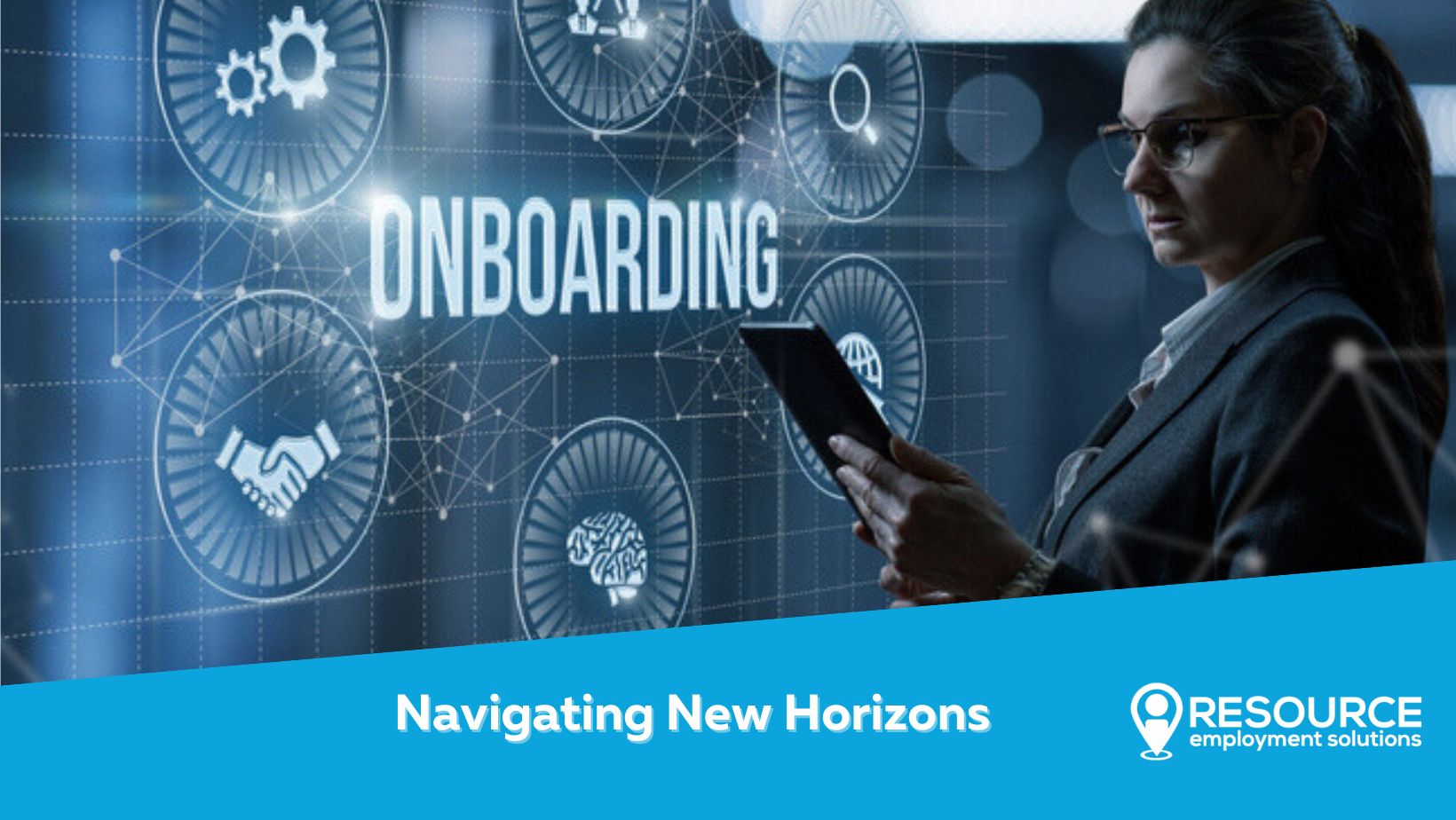 Discover the transformative power of virtual onboarding in today's digital age. Learn how companies are leveraging technology to seamlessly integrate new hires, regardless of their location. From engaging virtual orientations to paperless document signing and personalized meet-and-greet sessions, this blog delves into how virtual onboarding fosters connection and engagement from day one. Uncover the benefits of this approach in creating a sense of belonging, even in remote work settings. While highlighting its advantages, the article also addresses potential challenges and offers insights into navigating them. Virtual onboarding isn't just a temporary fix; it's a strategic shift that aligns with the evolving nature of work. Explore how organizations are embracing technology to revolutionize the onboarding experience and set a strong foundation for employee success.
The landscape of onboarding has evolved dramatically in the digital age, and the concept of welcoming new employees is no longer confined to physical office spaces. As organizations embrace remote work and expand their talent pool globally, the importance of seamless onboarding for all employees, regardless of their physical location, has become increasingly evident. Enter virtual onboarding – a game-changing approach that ensures a smooth and engaging transition for new hires, irrespective of where they are.
Virtual Onboarding: Bridging Physical Gaps
The traditional onboarding process often involved a series of in-person orientations, paperwork, and meet-and-greet sessions. Virtual onboarding takes these elements to the digital realm, leveraging technology to bring the onboarding experience directly to the new hire, wherever they are. This not only simplifies the logistical aspects but also removes geographical barriers, making it possible for organizations to welcome talent from different corners of the world.
Engaging Virtual Orientations
Virtual orientations provide a comprehensive introduction to the organization's culture, values, and goals. Through multimedia presentations, videos, and interactive modules, new hires can gain insights into the company's history, mission, and strategic direction. Engaging content helps newcomers feel a sense of connection to the organization's ethos, even when they're not physically present in the office. Virtual orientations set the tone for the employee's journey and offer a glimpse into what they can expect from their new role.
Effortless Online Document Signing
Gone are the days of printing, signing, and scanning stacks of paperwork. Virtual onboarding streamlines administrative tasks by enabling new hires to complete forms and contracts digitally. E-signature solutions ensure legal compliance while offering convenience to both the employee and the HR team. This frictionless process speeds up the onboarding timeline and reduces the risk of documents getting lost in transit.
Personalized Virtual Meet-and-Greet Sessions
The absence of physical proximity doesn't mean new hires can't connect with their colleagues and supervisors. Virtual meet-and-greet sessions, conducted through video conferencing platforms, allow employees to put faces to names and learn more about their team members. These sessions provide a platform for casual interactions, introductions, and discussions, fostering a sense of belonging and community even in a remote setting.
Fostering Connection and Engagement
Virtual onboarding isn't just about ticking boxes; it's about creating meaningful connections. By delivering personalized experiences tailored to each new hire's role and needs, organizations demonstrate their commitment to their employees' success. This personalized approach goes a long way in making employees feel valued from the outset, boosting engagement and loyalty.
Addressing Challenges
While virtual onboarding offers numerous advantages, it's important to address potential challenges. Ensuring that new hires have the necessary technology and access to platforms is essential. Clear communication about expectations, timelines, and resources can help mitigate any confusion. Additionally, offering ongoing support and regular check-ins during the onboarding process can help new employees feel supported and integrated into the organization.
Embracing the Future of Onboarding
As remote and hybrid work models become more prevalent, virtual onboarding is not just a temporary solution; it's a strategic approach that aligns with the evolving nature of work. Companies that invest in refining their virtual onboarding processes will reap the benefits of a workforce that's engaged, connected, and well-prepared to contribute from day one.
Virtual onboarding is revolutionizing the way organizations welcome and integrate new employees. Through engaging orientations, seamless online document signing, and personalized virtual meet-and-greet sessions, companies are fostering connection and engagement regardless of physical location. As technology continues to shape the future of work, virtual onboarding stands as a testament to the adaptability and innovation of modern workplaces.
What To Expect With RES
Our commitment to you is deeper than just providing a list of potential candidates. We are committed to designing and implementing the most effective staffing strategy for you. Here is what you can expect when you choose Resource Employment Solutions as your recruiting and staffing partner.

1. Account Assignment

2. In-Depth Discovery

3. Recruiting And Screening

4. Placement
When you connect with Resource Employment Solutions, you will be matched with an account management team who specializes in placing top talent within your industry. You will have a dedicated recruiter or recruiting team assigned and they will remain your point of contact to understand your business and address all your staffing needs.
Connecting Top Employers And Top Talent
Sustainable, productive, and adaptable workforces are catalyzed when employers and talent connect across a spectrum of compatibility. Resource Employment Solutions prioritizes this compatibility to match the nation's top employers, small and large, with the best people to get the job done. Find your employment solution with RES today.