Navigating Private Equity Triumphs: Partnering with Resource Employment Solutions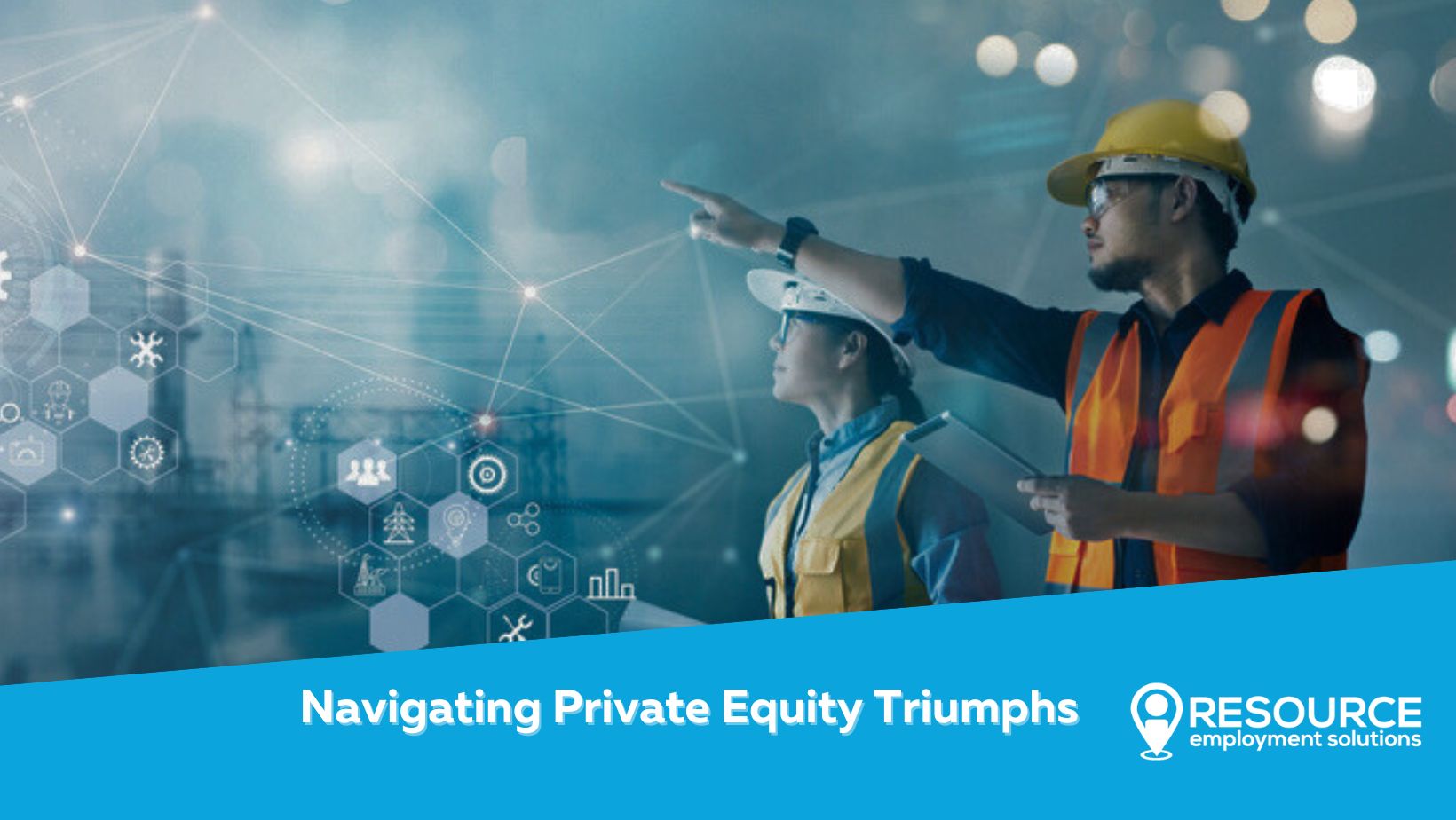 Discover the pivotal role of talent in private equity triumphs. Resource Employment Solutions specializes in connecting firms with exceptional leaders and key professionals who drive growth and innovation within portfolio companies. This blog delves into the strategic importance of assembling the right team, from visionary leaders to specialized experts, to maximize returns and operational excellence. With a tailored approach to talent acquisition, we align with your investment criteria, ensuring that professionals not only possess the skills but also the strategic fit. Partner with us to unlock untapped potential, shape the future of private equity, and navigate the competitive landscape towards unparalleled success.
In the dynamic landscape of private equity, where strategic investments and operational excellence intersect, the significance of assembling the right team cannot be overstated. Behind every successful private equity endeavor lies a team of exceptional leaders and key professionals who drive growth, innovation, and value creation within portfolio companies. At Resource Employment Solutions, we recognize the critical role that talent plays in private equity success, and we specialize in connecting firms with top-tier professionals who possess the skills, expertise, and vision to amplify the impact of their investments.
The Foundation of Private Equity Success
Private equity is not just about financial transactions; it's about transformation and value creation. The journey to maximizing returns and driving operational excellence begins with building the right team. A team of visionary leaders and skilled professionals can execute strategic plans, navigate challenges, and unlock new avenues of growth within portfolio companies.
Identifying Exceptional Leaders
Exceptional leadership is a cornerstone of private equity success. Our team at Resource Employment Solutions understands that identifying leaders who possess the right mix of vision, strategic acumen, and industry expertise is crucial. We specialize in recognizing individuals who can steer portfolio companies toward their full potential, driving operational efficiency and profitability.
Attracting Key Professionals
Beyond leadership, private equity success relies on the expertise of key professionals who possess specialized skills in areas such as finance, operations, marketing, and more. Our extensive network encompasses professionals with a deep understanding of various industries, allowing us to match firms with individuals who possess the precise skill set required to enhance portfolio companies' performance.
A Tailored Approach to Talent Acquisition
Each private equity investment is unique, requiring a tailored approach to talent acquisition. Our expertise lies in comprehensively understanding the goals, strategies, and industry dynamics of our partners. By aligning our talent search with your specific investment criteria, we ensure that the professionals we connect you with are not just skill matches but strategic fits as well.
Propelling Investment Success
The success of private equity investments is inextricably linked to the quality of the team driving them. By partnering with Resource Employment Solutions, you gain access to a network of exceptional leaders and key professionals who have a proven track record of driving success within portfolio companies. These experts possess the insights and experience needed to navigate challenges, execute growth strategies, and generate meaningful returns on investment.
Shaping the Future of Private Equity
Private equity is a catalyst for change, innovation, and growth. By connecting private equity firms with exceptional talent, Resource Employment Solutions contributes to shaping the future of the industry. Our professionals play a pivotal role in driving transformation, revitalizing businesses, and fostering long-term value creation.
Unlocking Untapped Potential
In every portfolio company lies untapped potential waiting to be unlocked. The right team possesses the ability to transform challenges into opportunities, inefficiencies into streamlined processes, and aspirations into reality. Resource Employment Solutions' commitment to identifying and attracting exceptional talent ensures that your investments are positioned for success and growth.
A Strategic Partnership for Success
As private equity firms navigate the intricacies of investment and value creation, partnering with Resource Employment Solutions becomes a strategic advantage. Our expertise in talent acquisition, combined with our in-depth industry knowledge, allows us to deliver professionals who align with your investment objectives. Together, we can navigate the competitive private equity landscape and forge a path toward unparalleled success.
Private equity success hinges on assembling the right team of leaders and key professionals. Resource Employment Solutions stands as a partner in this journey, offering access to a network of individuals who possess the skills, expertise, and vision to drive growth and value creation within portfolio companies. Together, we can propel private equity investments to new heights, shaping the future of industries and fostering lasting success.
What To Expect With RES
Our commitment to you is deeper than just providing a list of potential candidates. We are committed to designing and implementing the most effective staffing strategy for you. Here is what you can expect when you choose Resource Employment Solutions as your recruiting and staffing partner.

1. Account Assignment

2. In-Depth Discovery

3. Recruiting And Screening

4. Placement
When you connect with Resource Employment Solutions, you will be matched with an account management team who specializes in placing top talent within your industry. You will have a dedicated recruiter or recruiting team assigned and they will remain your point of contact to understand your business and address all your staffing needs.
Connecting Top Employers And Top Talent
Sustainable, productive, and adaptable workforces are catalyzed when employers and talent connect across a spectrum of compatibility. Resource Employment Solutions prioritizes this compatibility to match the nation's top employers, small and large, with the best people to get the job done. Find your employment solution with RES today.