Navigating Workforce Challenges with Resource Employment Solutions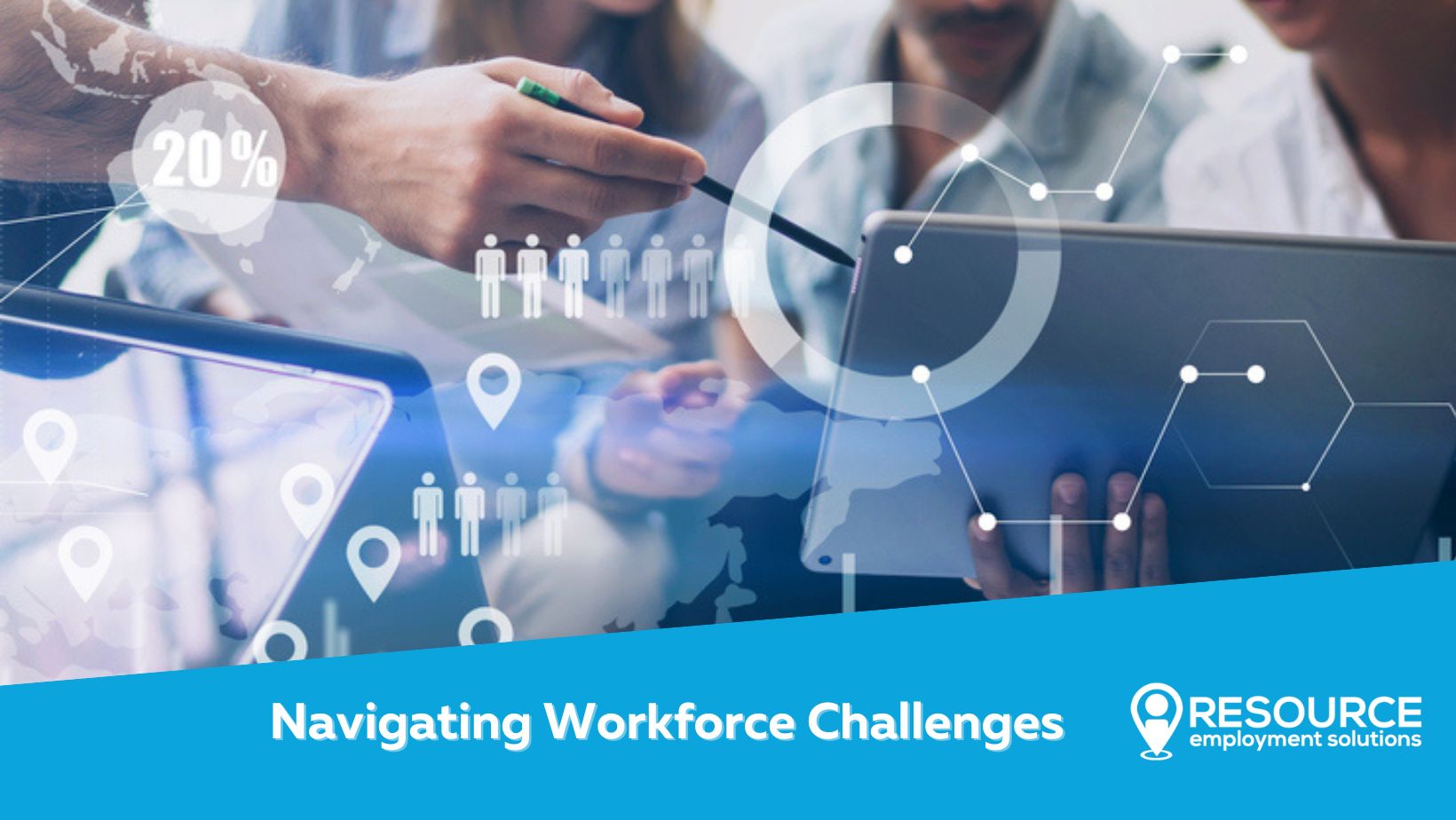 Discover the strategic prowess of Resource Employment Solutions in workforce planning. Amid market fluctuations and changing skill demands, we offer expert insights to align human capital strategies, optimize resource allocation, and drive operational excellence. As a trusted partner, we navigate complex landscapes, foresee trends, and design tailored solutions to ensure continuity. By partnering with us, your organization gains a competitive edge, achieving agility and adaptability in talent management. Our comprehensive approach future-proofs your workforce, enabling you to remain competitive amidst evolving industries. From talent shortages to operational efficiency, Resource Employment Solutions empowers your strategic vision, providing the tools to thrive in dynamic business environments.
In the dynamic landscape of modern business, workforce planning is a complex endeavor influenced by myriad factors such as market shifts, economic downturns, and evolving skill requirements. The key to navigating these challenges and achieving operational excellence lies in forging a strategic partnership with a proven expert – Resource Employment Solutions.
Expertise in Changing Times
Market fluctuations and recessions are inevitable, but their impact can be managed effectively with the right strategies. Resource Employment Solutions understands the intricacies of these shifts and is equipped to provide tailored solutions that safeguard your organization's continuity. Our team of professionals possesses a deep understanding of the employment landscape, enabling us to anticipate trends and respond with agility.
Aligning Human Capital Strategies
Strategic workforce planning involves aligning human capital strategies with organizational goals. Here, Resource Employment Solutions becomes your trusted collaborator. Our comprehensive knowledge helps you identify skill gaps, anticipate future workforce needs, and design strategies that attract, retain, and develop the right talent. This alignment ensures that your organization is prepared for whatever the future holds.
Optimizing Resource Allocation
One of the core challenges in workforce planning is optimal resource allocation. With our expertise, you can navigate this complex terrain with confidence. Resource Employment Solutions assists you in allocating human capital resources strategically, ensuring that the right people are in the right roles at the right time. This precision maximizes productivity, minimizes redundancies, and enhances cost-efficiency.
Driving Operational Excellence
Operational excellence is the hallmark of organizations that thrive amidst challenges. Resource Employment Solutions empowers you to achieve this excellence by providing actionable insights, data-driven recommendations, and innovative strategies. Whether you're facing talent shortages, skill gaps, or changing demands, our partnership ensures that your workforce remains agile, adaptable, and equipped to drive success.
Future-Proofing Your Workforce
As technological advancements reshape industries, the need for skilled talent continues to evolve. Resource Employment Solutions not only helps you address current workforce challenges but also guides you in future-proofing your human capital strategies. We stay ahead of emerging trends and offer solutions that enable your organization to remain competitive in the long run.
Partnering for Success
Resource Employment Solutions goes beyond being a service provider – we become an integral part of your strategic vision. By leveraging our expertise, you gain a competitive edge in workforce planning. Our solutions are tailored to your unique needs, ensuring that your human capital strategies align seamlessly with your overarching objectives.
In an ever-changing business landscape, Resource Employment Solutions emerges as your beacon of expertise and guidance. From workforce planning to optimizing resource allocation, our partnership equips you with the tools to navigate challenges and seize opportunities. With our assistance, your organization can harness the power of strategic human capital strategies, achieving operational excellence and securing a prosperous future.
What To Expect With RES
Our commitment to you is deeper than just providing a list of potential candidates. We are committed to designing and implementing the most effective staffing strategy for you. Here is what you can expect when you choose Resource Employment Solutions as your recruiting and staffing partner.

1. Account Assignment

2. In-Depth Discovery

3. Recruiting And Screening

4. Placement
When you connect with Resource Employment Solutions, you will be matched with an account management team who specializes in placing top talent within your industry. You will have a dedicated recruiter or recruiting team assigned and they will remain your point of contact to understand your business and address all your staffing needs.
Connecting Top Employers And Top Talent
Sustainable, productive, and adaptable workforces are catalyzed when employers and talent connect across a spectrum of compatibility. Resource Employment Solutions prioritizes this compatibility to match the nation's top employers, small and large, with the best people to get the job done. Find your employment solution with RES today.