Nurturing Growth: Leveraging Staff Augmentation for Knowledge Transfer and Upskilling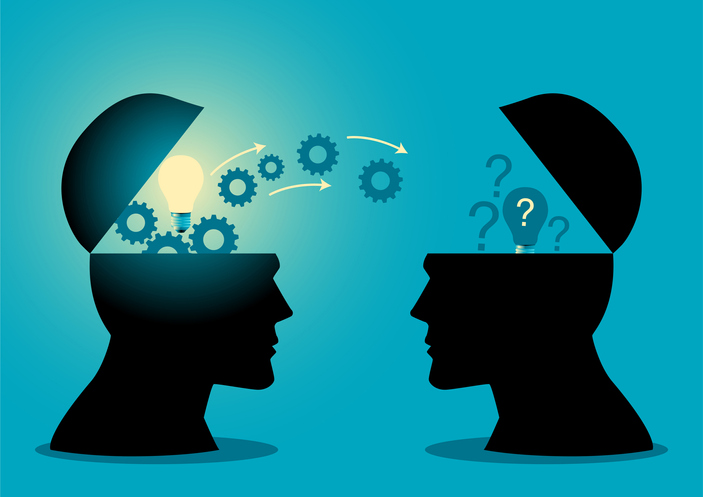 Discover the transformative potential of staff augmentation in fostering knowledge transfer and upskilling. External experts integrated into your team ignite a culture of learning, injecting fresh skills, insights, and best practices. This infusion catalyzes continuous improvement, propelling your existing workforce to higher levels of competence. Staff augmentation isn't merely about plugging gaps; it's about embracing evolution. As augmented experts collaborate, they seed innovation and spark an exchange of ideas. This dynamic environment fuels upskilling efforts and enables the organic sharing of knowledge, creating a resilient culture that thrives on collective growth. As industries evolve, those who seize the advantage of staff augmentation position themselves not just for success, but for mastery, propelled by the symbiotic blend of internal expertise and external insights.
In the ever-evolving landscape of business, knowledge has become the new currency of success. To thrive in this era of constant change, companies must not only possess expertise but also ensure its continuous transfer and augmentation. Staff augmentation, a strategic practice of integrating external experts into your workforce, is emerging as a powerful means to facilitate knowledge sharing and upskilling. By welcoming these specialists, companies create a bridge to new skills, fresh insights, and best practices, fostering a dynamic culture of learning and growth among their existing employees.
Enriching Teams with Expertise: The Power of Staff Augmentation
In a world where innovation sets the pace, staff augmentation offers a unique solution to the challenge of keeping your team on the cutting edge. When external experts are seamlessly integrated into your workforce, they introduce a fresh dynamic. Their diverse experiences, specialized skills, and up-to-date knowledge become a treasure trove for your organization. These experts serve as catalysts, igniting creativity and promoting a vibrant exchange of ideas among your existing employees. As your team witnesses firsthand the benefits of augmented expertise, enthusiasm for upskilling and knowledge transfer naturally takes root.
Augmenting Knowledge: Elevating Culture through Learning
In the realm of business, stagnation is a perilous path. Staff augmentation not only averts this danger but also actively cultivates a culture of perpetual learning. As your existing workforce collaborates with augmented experts, the exchange of knowledge becomes a two-way street. Existing employees gain exposure to new methodologies, technologies, and perspectives, broadening their skill sets and enriching their professional acumen. This infusion of knowledge fuels innovation, as the lines between roles blur and a collective intelligence emerges. Such an environment inherently drives upskilling efforts, ensuring your team's skills remain agile and aligned with industry advancements.
Embracing Tomorrow: Knowledge Sharing with Staff Augmentation
The landscape of success is perpetually shifting, necessitating agility and adaptability. Staff augmentation isn't just a transient solution; it's a strategic embrace of change. By inviting external experts into your fold, you initiate a cycle of continuous improvement. As they introduce cutting-edge practices and insights, your team is inspired to elevate their own capabilities. Knowledge, instead of being siloed, becomes a shared asset, propelling your organization forward. This approach isn't just about immediate gains; it's about building a sustainable model of growth that thrives on the collective wisdom of a diversified team.
In a world where knowledge evolves faster than ever, companies must rethink their approach to learning and growth. Staff augmentation isn't just a resource solution; it's an embodiment of the belief that excellence is a collective endeavor. By integrating external experts, companies infuse their teams with innovation and inspiration, creating a fertile ground for knowledge transfer and upskilling. This strategic approach not only bridges skill gaps but also nurtures a culture of perpetual learning, propelling organizations toward excellence. As industries transform, those who embrace the power of staff augmentation are poised not only to thrive but to lead the way toward a future enriched by shared knowledge and collective excellence.
What To Expect With RES
Our commitment to you is deeper than just providing a list of potential candidates. We are committed to designing and implementing the most effective staffing strategy for you. Here is what you can expect when you choose Resource Employment Solutions as your recruiting and staffing partner.

1. Account Assignment

2. In-Depth Discovery

3. Recruiting And Screening

4. Placement
When you connect with Resource Employment Solutions, you will be matched with an account management team who specializes in placing top talent within your industry. You will have a dedicated recruiter or recruiting team assigned and they will remain your point of contact to understand your business and address all your staffing needs.
Connecting Top Employers And Top Talent
Sustainable, productive, and adaptable workforces are catalyzed when employers and talent connect across a spectrum of compatibility. Resource Employment Solutions prioritizes this compatibility to match the nation's top employers, small and large, with the best people to get the job done. Find your employment solution with RES today.