Preserving Confidentiality and Trust: Your Private Equity Partner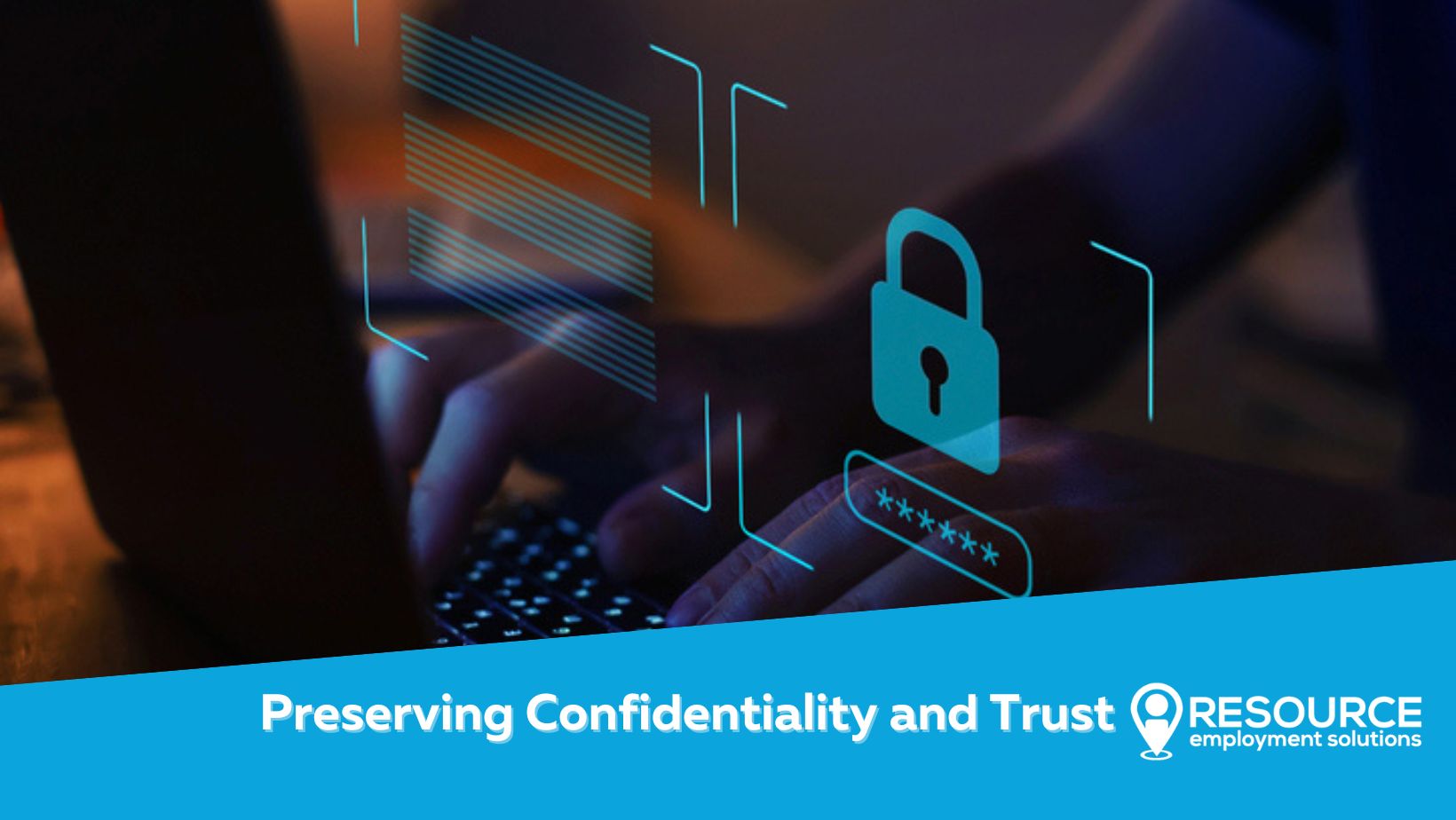 Navigate the private equity landscape confidently with Resource Employment Solutions. We prioritize confidentiality and trust, safeguarding your investments and ensuring your interests remain secure. Our unwavering commitment to maintaining the highest level of confidentiality empowers you to make strategic decisions and forge partnerships with the confidence that your sensitive information is protected. Trust us as your partner to navigate the intricate world of private equity, where discretion and integrity are paramount. With Resource Employment Solutions, you're not just securing a partnership; you're securing a commitment to uphold the values that define successful private equity engagements.
In the realm of private equity, where strategic decisions and lucrative investments shape the financial landscape, confidentiality and trust emerge as paramount pillars of success. At Resource Employment Solutions, we hold an unwavering understanding of the delicate nature of private equity engagements. We recognize that in the world of investments, every move, every strategy, and every partnership carries a profound impact. This understanding forms the bedrock of our commitment to maintaining the highest level of confidentiality in all our endeavors. By choosing us as your partner, you not only secure your private equity investments but also entrust us with safeguarding your interests.
The Value of Confidentiality in Private Equity
Confidentiality is more than a concept; it's a cornerstone of private equity operations. The intricate web of investments, negotiations, and strategies that characterize the industry demands a level of discretion that extends beyond standard business practices. In a landscape where timing is crucial and competitive advantages are guarded, confidentiality ensures that sensitive information remains shielded from prying eyes.
Understanding the Need for Trust
Trust forms the bedrock of every successful private equity partnership. Investors, managers, and stakeholders must operate with a shared sense of trust that transcends mere transactions. At Resource Employment Solutions, we recognize that trust is earned through transparency, reliability, and a proven track record of safeguarding confidential information. We are committed to fostering an environment where trust thrives and where our clients can rely on us to uphold the utmost integrity.
Our Commitment to Confidentiality
Resource Employment Solutions understands that private equity engagements are built on the foundation of confidentiality. Our approach centers on a comprehensive understanding of the intricacies of your investments, your objectives, and your strategies. Our professionals are trained to treat every detail with the utmost care, ensuring that your confidential information remains secure within the bounds of our partnership.
Safeguarding Your Private Equity Investments
In a world characterized by rapid shifts and intense competition, safeguarding your private equity investments is non-negotiable. Resource Employment Solutions goes beyond mere assurances; we implement stringent measures to ensure that your sensitive data remains shielded from unauthorized access. Our commitment to confidentiality extends across every aspect of our operations, from candidate selection to strategic planning.
A Trusted Partner in Private Equity
Choosing a partner in private equity goes beyond evaluating financial expertise. It involves selecting an ally who can uphold your values, protect your interests, and foster an environment of mutual respect. Resource Employment Solutions has earned its reputation as a trusted partner by consistently exceeding expectations and prioritizing the confidentiality and trust that define private equity success.
Upholding the Highest Standards
Confidentiality and trust are not just words for us; they are guiding principles that inform every decision we make. We adhere to the highest ethical standards and professional conduct to ensure that your private equity engagements remain confidential, secure, and strategically sound. With Resource Employment Solutions as your partner, you can operate with the confidence that your interests are being championed by a team dedicated to your success.
Resource Employment Solutions: Your Guardian of Confidentiality
Resource Employment Solutions stands as your guardian of confidentiality in the private equity arena. Our expertise, integrity, and commitment to safeguarding sensitive information make us the partner of choice for those who value trust above all. We understand the gravity of the decisions you make, and we are here to provide unwavering support in maintaining confidentiality and preserving the trust that defines your private equity pursuits.
Elevate your private equity pursuits with a partner that holds confidentiality and trust as core tenets. Resource Employment Solutions is more than a staffing agency; we are a partner committed to safeguarding your investments and supporting your journey towards financial excellence.
Connecting Top Employers And Top Talent
Sustainable, productive, and adaptable workforces are catalyzed when employers and talent connect across a spectrum of compatibility. Resource Employment Solutions prioritizes this compatibility to match the nation's top employers, small and large, with the best people to get the job done. Find your employment solution with RES today.