Revolutionizing Human Capital Management in the Digital Age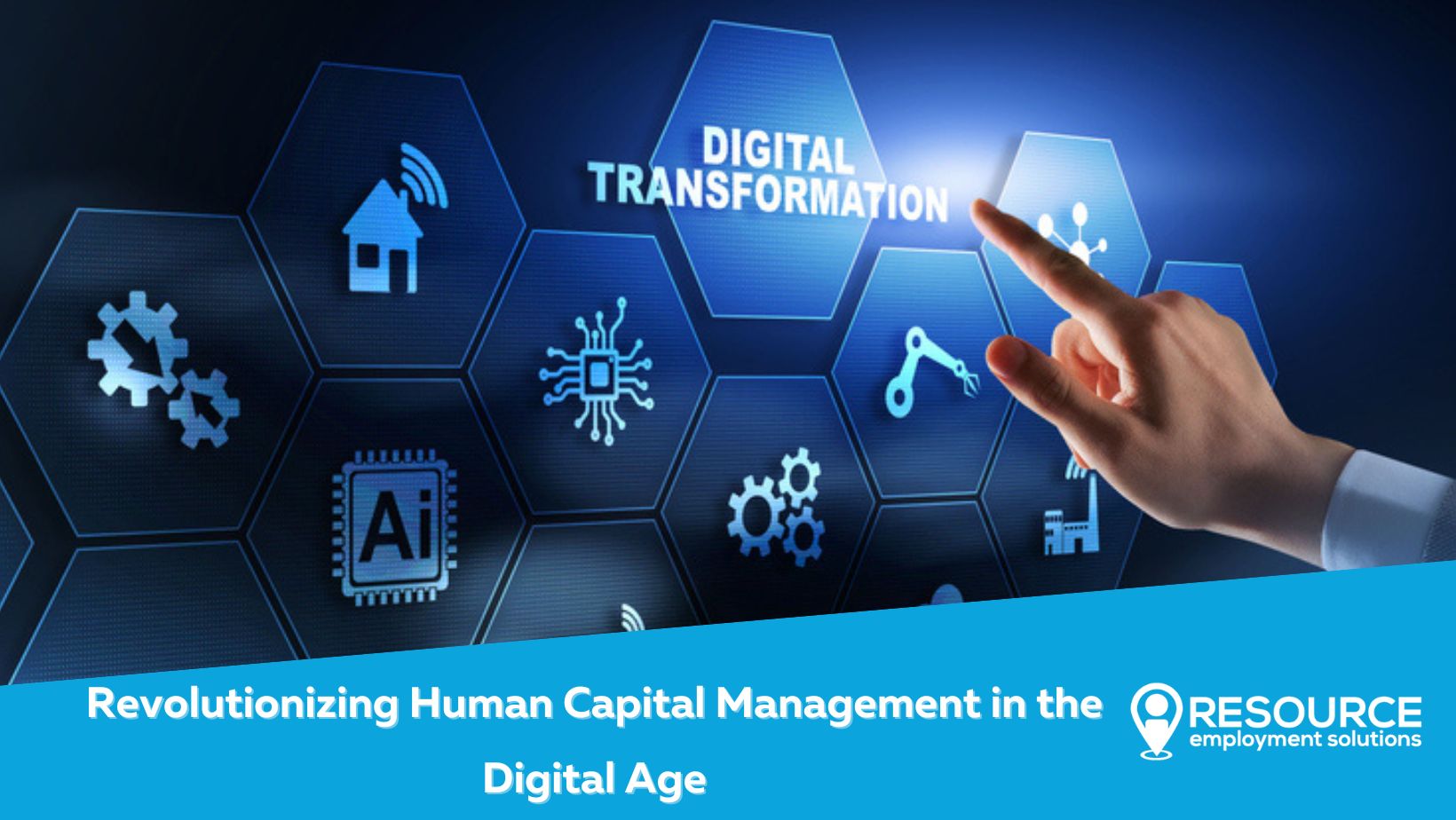 In the ever-evolving landscape of business, virtual solutions have emerged as powerful tools that are revolutionizing human capital management. From streamlining recruitment processes to fostering remote collaboration, these virtual solutions are reshaping how companies approach talent acquisition, development, and retention. Virtual solutions offer unprecedented flexibility, enabling organizations to tap into a global talent pool. The shift towards remote work has redefined geographical boundaries, allowing companies to source top talent regardless of location. Moreover, virtual onboarding processes ensure a seamless integration of new employees, fostering a sense of belonging and engagement from day one. As companies embrace digital transformation, virtual solutions optimize resource allocation. Traditional constraints associated with physical office spaces are replaced by versatile virtual work environments. This not only reduces operational costs but also empowers employees to achieve work-life balance.
In an era defined by rapid technological advancements, the traditional landscape of human capital management is undergoing a significant transformation. Virtual solutions have emerged as a game-changer, reshaping the way companies attract, develop, and retain talent. From embracing remote work to streamlining onboarding processes, virtual solutions are revolutionizing human capital management, enabling organizations to adapt and thrive in the digital age.
Harnessing the Power of Virtual Solutions:
Virtual solutions encompass a range of innovative tools and strategies that leverage digital platforms to optimize various aspects of human capital management. These solutions not only cater to the demands of an increasingly interconnected world but also unlock a host of benefits for both employers and employees.
Global Talent Accessibility:
One of the most profound impacts of virtual solutions is the ability to tap into a global talent pool. Remote work arrangements have dissolved geographical boundaries, allowing companies to hire talent from diverse locations. By embracing remote work, organizations can access specialized skills and expertise that may be unavailable within their local talent markets. This shift not only enriches the workforce with diverse perspectives but also enhances innovation and problem-solving capabilities.
Enhanced Employee Flexibility:
Virtual solutions have empowered employees with unprecedented flexibility in how and where they work. Flexible work arrangements, telecommuting options, and remote collaboration tools enable individuals to balance work and personal life effectively. This flexibility contributes to improved job satisfaction, higher engagement levels, and reduced turnover rates. Moreover, virtual solutions accommodate various work styles, ensuring that employees can thrive in environments that suit their preferences and productivity patterns.
Optimal Resource Allocation:
Virtual solutions offer substantial cost savings by optimizing resource allocation. With remote work arrangements, organizations can reduce expenses associated with office space, utilities, and infrastructure. Moreover, virtual training and development programs eliminate the need for physical classrooms and travel expenses, making learning opportunities accessible to a wider audience. As a result, companies can redirect resources towards initiatives that drive innovation and growth.
Embracing Virtual Solutions for the Digital Age:
The integration of virtual solutions presents an opportunity for organizations to reimagine their human capital strategies for the digital age. By capitalizing on the benefits outlined above, companies can create a more agile and competitive workforce that thrives in a rapidly evolving landscape.
In a world shaped by technology, the adoption of virtual solutions is no longer a choice but a necessity. From remote work to virtual onboarding, these solutions are disrupting traditional human capital management practices, ushering in an era of flexibility, efficiency, and innovation. By leveraging virtual solutions, organizations can access global talent, offer enhanced employee flexibility, and optimize resource allocation. As the digital age continues to unfold, the companies that embrace virtual solutions will stand at the forefront of human capital management, driving success and growth in an increasingly virtual world.
What To Expect With RES
Our commitment to you is deeper than just providing a list of potential candidates. We are committed to designing and implementing the most effective staffing strategy for you. Here is what you can expect when you choose Resource Employment Solutions as your recruiting and staffing partner.

1. Account Assignment

2. In-Depth Discovery

3. Recruiting And Screening

4. Placement
When you connect with Resource Employment Solutions, you will be matched with an account management team who specializes in placing top talent within your industry. You will have a dedicated recruiter or recruiting team assigned and they will remain your point of contact to understand your business and address all your staffing needs.
Connecting Top Employers And Top Talent
Sustainable, productive, and adaptable workforces are catalyzed when employers and talent connect across a spectrum of compatibility. Resource Employment Solutions prioritizes this compatibility to match the nation's top employers, small and large, with the best people to get the job done. Find your employment solution with RES today.