The Digital Frontier: Revolutionizing Human Capital Management Through Technology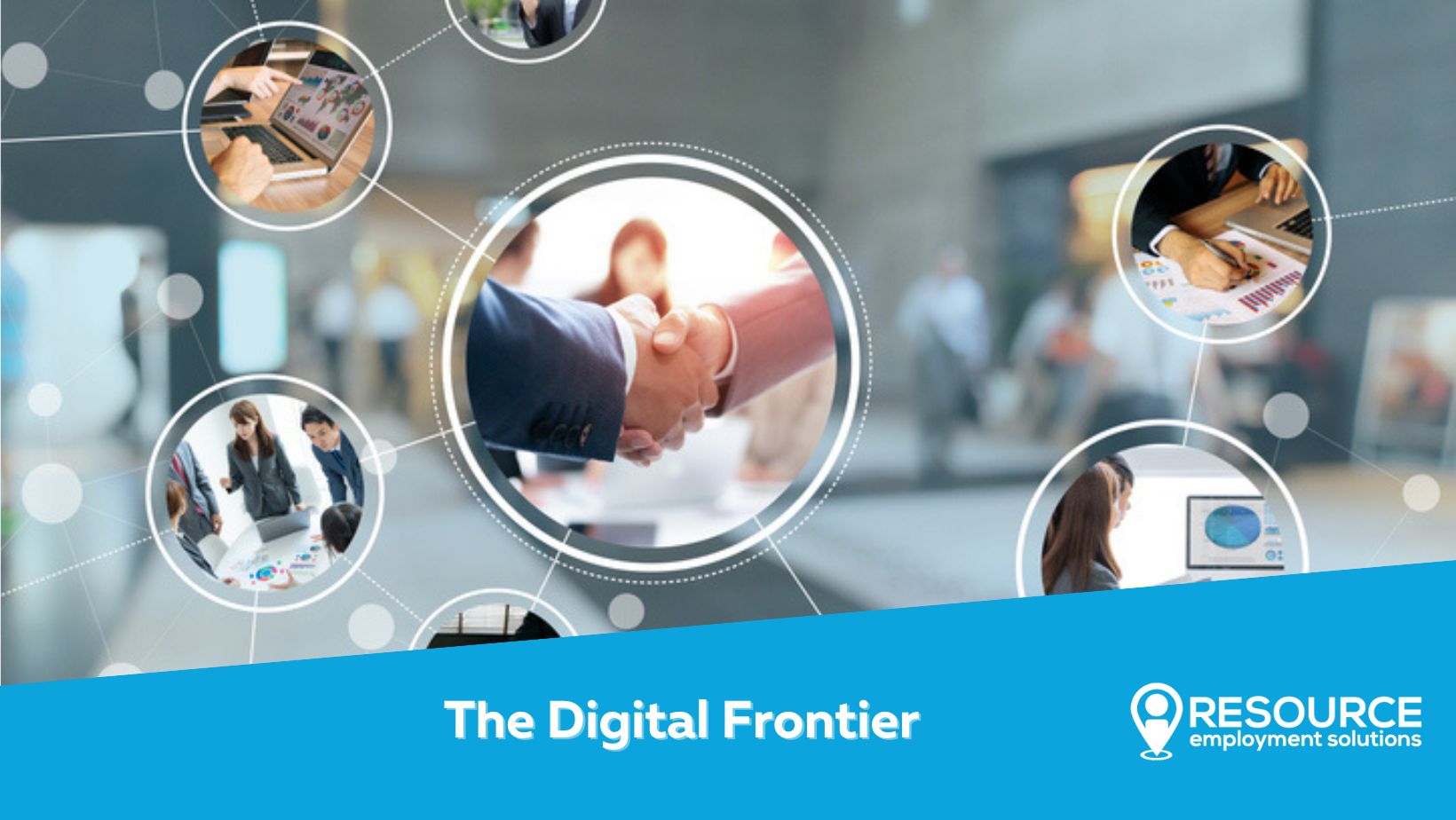 Discover how technology is reshaping the landscape of human capital management (HCM) in this insightful blog. From AI-powered recruitment to virtual collaboration tools, explore how businesses are optimizing talent acquisition, development, and retention strategies through digital transformation. Learn how AI-driven recruitment processes are enhancing candidate selection and minimizing bias, while AI-driven learning management systems create personalized training experiences. Dive into the world of virtual collaboration, where remote work and virtual teams thrive with the aid of cutting-edge communication and project management tools. Embrace the digital revolution to unlock the full potential of your human capital and gain a competitive edge in today's dynamic business environment.
In an era defined by technological innovation, the impact of technology on various aspects of business has been profound. One area where this impact is particularly evident is in human capital management (HCM). As businesses strive to attract, develop, and retain top talent, technology has emerged as a game-changer. From AI-driven recruitment processes to virtual collaboration tools, technology is revolutionizing the way companies approach human capital management.
Embracing Digital Transformation in HCM:
The integration of technology in HCM has paved the way for remarkable advancements in the field. Companies are now equipped with tools that not only streamline processes but also enhance decision-making regarding talent acquisition, development, and retention. AI-powered recruitment platforms are capable of analyzing vast amounts of data to identify the most suitable candidates, reducing human bias and improving the quality of hires. This is particularly crucial in the competitive landscape where attracting top talent is paramount.
Optimizing Talent Development:
Technology-driven solutions have transformed talent development strategies into personalized and adaptive experiences. Learning management systems (LMS) leverage AI to tailor training programs based on individual employee strengths, weaknesses, and learning preferences. This not only accelerates skill development but also empowers employees to take charge of their own growth. Moreover, virtual reality (VR) and augmented reality (AR) are reshaping employee training by immersing them in realistic scenarios, enhancing engagement, and boosting retention.
Fostering Virtual Collaboration:
The rise of remote work and virtual teams has placed new demands on collaboration. Technology has responded with a plethora of tools that facilitate seamless communication and collaboration across distances. Video conferencing, project management software, and collaborative platforms enable teams to work together effectively regardless of their physical locations. This not only enhances productivity but also nurtures a sense of connection and belonging, contributing to employee satisfaction and retention.
The digital revolution has brought about transformative changes in the realm of human capital management. Technology has elevated talent acquisition, development, and retention strategies to new heights, offering unprecedented levels of efficiency and effectiveness. As companies continue to embrace digital transformation, the synergy between human potential and technological capabilities promises to reshape the landscape of business success. In an increasingly competitive business environment, harnessing the power of technology in human capital management is no longer an option but a necessity. By doing so, businesses can unlock the full potential of their workforce and pave the way for a future where innovation and growth know no bounds.
What To Expect With RES
Our commitment to you is deeper than just providing a list of potential candidates. We are committed to designing and implementing the most effective staffing strategy for you. Here is what you can expect when you choose Resource Employment Solutions as your recruiting and staffing partner.

1. Account Assignment

2. In-Depth Discovery

3. Recruiting And Screening

4. Placement
When you connect with Resource Employment Solutions, you will be matched with an account management team who specializes in placing top talent within your industry. You will have a dedicated recruiter or recruiting team assigned and they will remain your point of contact to understand your business and address all your staffing needs.
Connecting Top Employers And Top Talent
Sustainable, productive, and adaptable workforces are catalyzed when employers and talent connect across a spectrum of compatibility. Resource Employment Solutions prioritizes this compatibility to match the nation's top employers, small and large, with the best people to get the job done. Find your employment solution with RES today.