Unleashing Innovation Through Staff Augmentation: Enhancing Your Workforce with Specialized Talent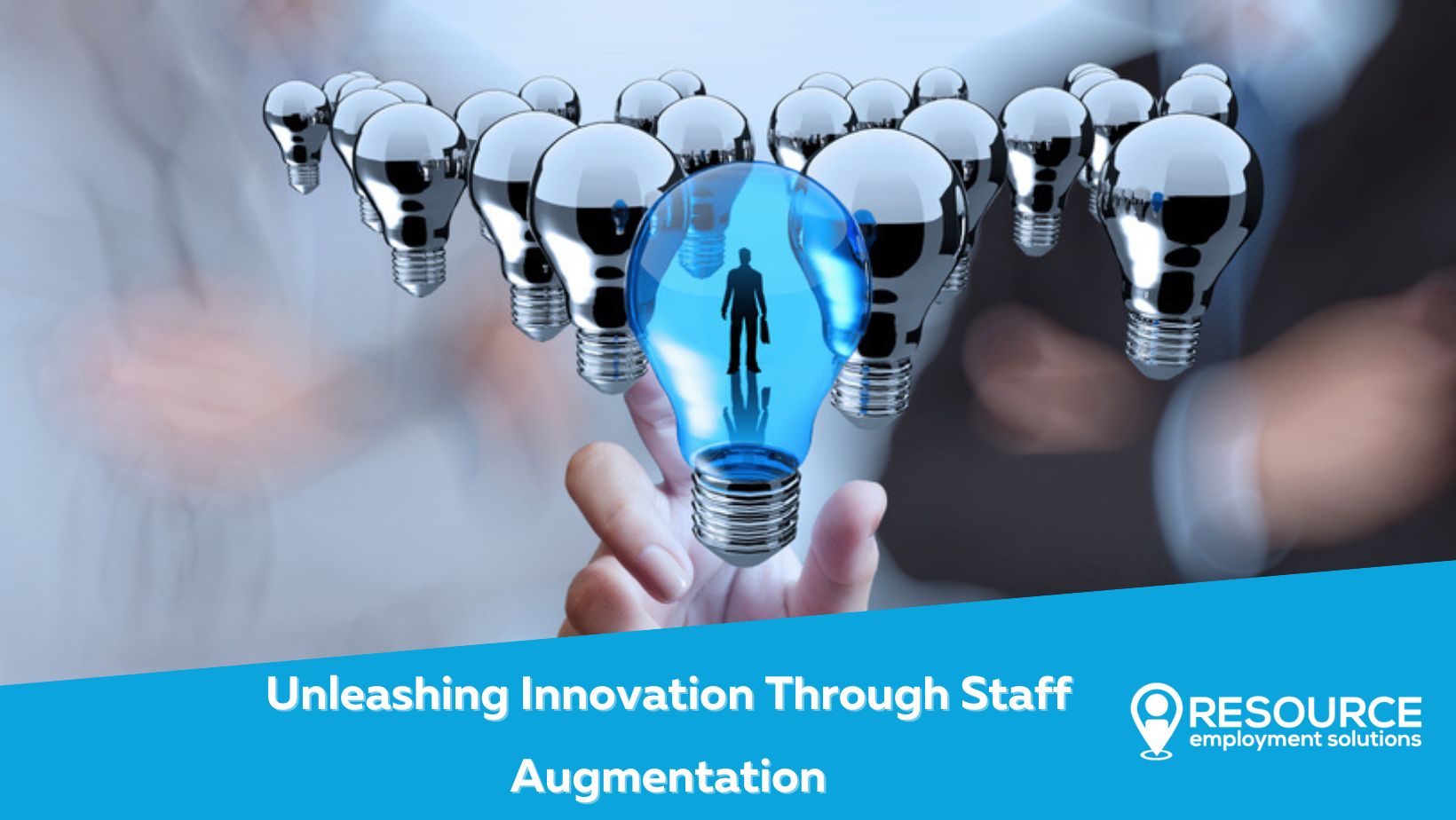 Explore the transformative strategy of staff augmentation, enriching your workforce with external specialists. Discover how this approach unlocks diverse perspectives, enhances problem-solving, and fosters innovation. This blog delves into the power of collaboration through staff augmentation, offering insights into leveraging a wider talent pool to address specific project needs. Uncover the benefits of integrating external experts, from injecting fresh ideas to fostering a culture of continuous learning. While highlighting the advantages, the article also addresses potential challenges and provides strategies for effective implementation. Embrace staff augmentation as a dynamic solution to drive innovation, adaptability, and growth in today's ever-evolving business landscape.
In the dynamic landscape of today's business world, organizations are constantly seeking ways to stay competitive, innovative, and agile. One strategy that has gained prominence in recent years is staff augmentation – a flexible approach to workforce enhancement that offers a multitude of benefits. By supplementing internal teams with external experts, staff augmentation provides a gateway to a broader talent pool, diverse perspectives, and increased problem-solving prowess. This collaborative approach holds the potential to unlock new avenues of innovation and drive business success.
Understanding Staff Augmentation
Staff augmentation is a strategic approach that involves integrating external talent into your organization's existing workforce. These external professionals, often specialists in their fields, collaborate with internal teams to fulfill specific tasks, projects, or roles. The primary goal is to enhance the organization's capabilities by accessing skills that may not be readily available in-house.
Leveraging a Wider Talent Pool
One of the key advantages of staff augmentation is the ability to tap into a wider talent pool. While your internal team possesses valuable expertise, there are instances when specialized skills are required for specific projects or challenges. Staff augmentation allows you to source professionals with precisely the skills you need, whether it's a data scientist, UX designer, or cybersecurity expert. This approach brings a fresh perspective to your projects while supplementing your team's skill set.
Diverse Perspectives Drive Innovation
Innovation thrives on diversity of thought and perspectives. When you augment your workforce with external experts, you inject new ideas and methodologies into your organization's DNA. These experts bring experiences from different industries, sectors, and projects, enriching your internal teams with fresh insights. Collaborating with professionals who approach problems from varied angles fosters creative thinking, propelling innovation to new heights.
Enhanced Problem-Solving and Flexibility
Complex challenges require a range of solutions, and staff augmentation equips your organization with the tools to tackle them head-on. The specialized skills of external experts can be instrumental in addressing intricate problems. Additionally, this approach provides flexibility in resource allocation, allowing you to scale your workforce up or down based on project demands. This agility is particularly valuable in fast-paced industries where adaptability is key.
Creating a Culture of Collaboration
Staff augmentation promotes a culture of collaboration that extends beyond internal teams. When external professionals seamlessly integrate with your organization, knowledge sharing becomes second nature. This cross-pollination of ideas not only benefits the immediate project but also contributes to a continuous learning environment. As your internal teams interact with external experts, skill transfer occurs, enriching the overall competency of your organization.
Overcoming the Challenges
While staff augmentation offers numerous benefits, it's important to address potential challenges. Clear communication and role delineation are vital to prevent misunderstandings between internal and external team members. Building a strong sense of unity and purpose across the blended workforce ensures that everyone is aligned toward the same goals.
Embrace the Power of Collaboration
In a world driven by innovation and constant evolution, leveraging specialized talent through staff augmentation is a strategic move that can elevate your organization's performance. By expanding your workforce's capabilities with external experts, you gain access to a broader talent pool, diverse perspectives, and enhanced problem-solving abilities. This approach fosters innovation, enriches your organization's culture, and empowers your teams to tackle challenges with confidence. Staff augmentation isn't just about filling gaps; it's about fostering growth and adaptability in an ever-changing business landscape.
Staff augmentation is a powerful tool that offers a flexible way to enhance your workforce's capabilities. By collaborating with external experts, you can access a wider talent pool, diverse perspectives, and improved problem-solving abilities. This collaborative approach fuels innovation and enables your organization to thrive in a dynamic business environment.
What To Expect With RES
Our commitment to you is deeper than just providing a list of potential candidates. We are committed to designing and implementing the most effective staffing strategy for you. Here is what you can expect when you choose Resource Employment Solutions as your recruiting and staffing partner.

1. Account Assignment

2. In-Depth Discovery

3. Recruiting And Screening

4. Placement
When you connect with Resource Employment Solutions, you will be matched with an account management team who specializes in placing top talent within your industry. You will have a dedicated recruiter or recruiting team assigned and they will remain your point of contact to understand your business and address all your staffing needs.
Connecting Top Employers And Top Talent
Sustainable, productive, and adaptable workforces are catalyzed when employers and talent connect across a spectrum of compatibility. Resource Employment Solutions prioritizes this compatibility to match the nation's top employers, small and large, with the best people to get the job done. Find your employment solution with RES today.