Unleashing Potential: The Synergy of Supply Chain Optimization and Human Capital Excellence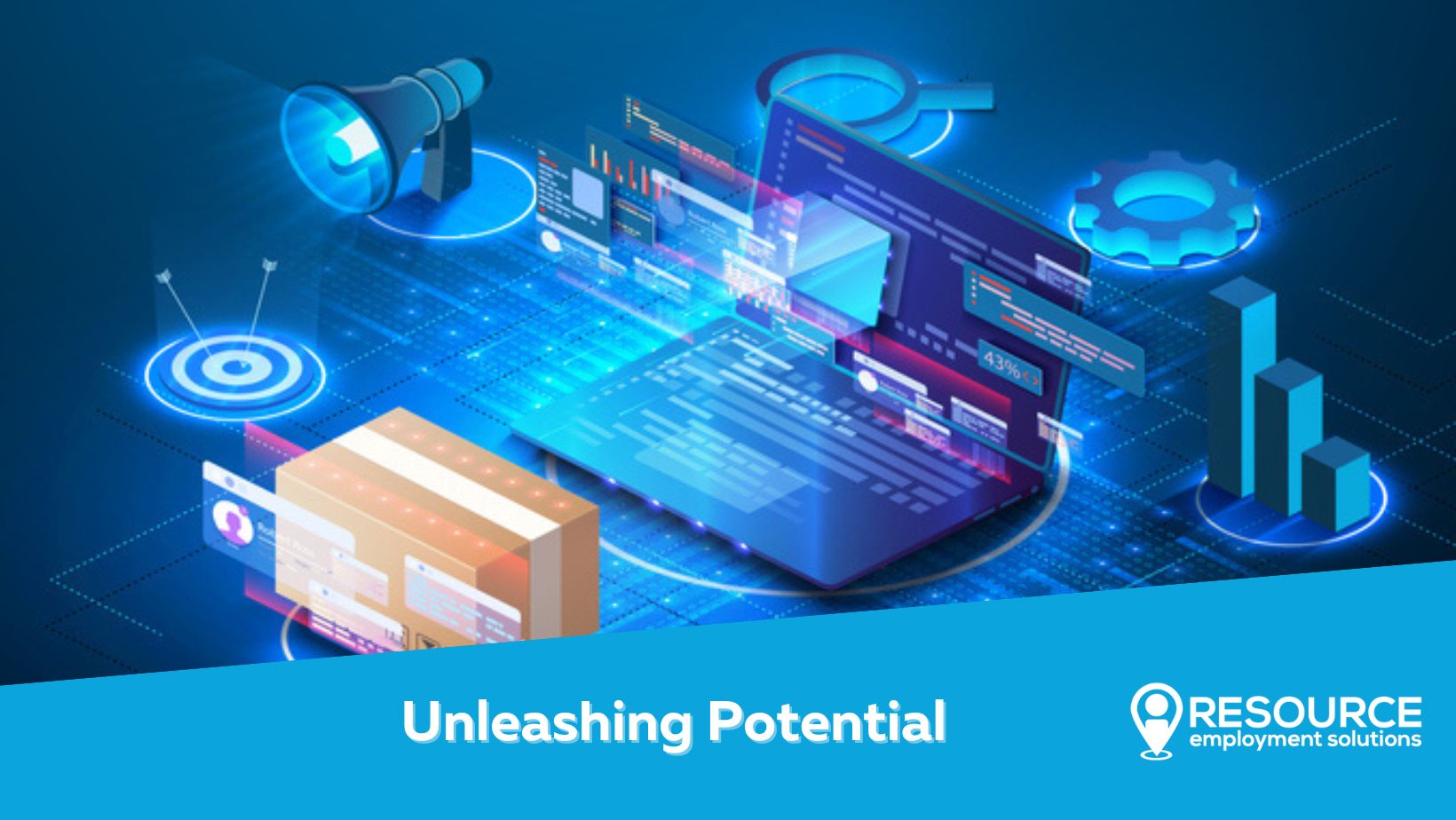 Unlock the hidden synergy between supply chain optimization and human capital excellence. Streamlined supply chain processes ensure timely resource availability, eliminating bottlenecks that hinder productivity. This empowers the workforce to focus on value-added tasks, propelling innovation and growth. Discover how aligning supply chain management with human capital strategies enhances operational efficiency and cultivates an engaged and thriving workforce.
In today's dynamic business landscape, the effective management of supply chains is no longer confined to logistics and operations. It has become a strategic imperative that significantly impacts the success of human capital endeavors. Supply chain optimization plays a pivotal role in maximizing human capital potential and driving overall business success. By aligning supply chain processes with human capital strategies, companies can unlock a host of benefits that go beyond operational efficiency.
Streamlined Resource Accessibility
Supply chain optimization ensures that essential resources, materials, and tools are readily available when needed. This seamless resource accessibility directly translates into an empowered and efficient workforce. When employees have the necessary tools at their disposal without delays, they can focus on their core tasks and contribute to the company's goals. Eliminating the frustration caused by resource shortages or delays allows human capital to be utilized optimally, driving productivity and engagement.
Operational Bottleneck Reduction
Bottlenecks in the supply chain can hinder both material flow and the productivity of human capital. Delays caused by bottlenecks ripple through the organization, leading to missed deadlines, decreased morale, and reduced customer satisfaction. Through supply chain optimization, companies can identify and address bottlenecks, ensuring a smooth flow of resources and information. When operational bottlenecks are minimized, the workforce can operate at its full potential, without unnecessary hurdles that impede progress.
Focus on Value-Added Tasks
Supply chain optimization not only eliminates inefficiencies but also creates room for employees to focus on value-added tasks. When supply chain processes are streamlined, employees spend less time on non-productive activities like waiting for materials or addressing supply-related issues. This extra time can be directed towards tasks that directly contribute to the company's growth and innovation. By enabling the workforce to channel their energy towards strategic initiatives and creative problem-solving, companies foster a culture of continuous improvement and elevate their human capital performance.
The interplay between supply chain optimization and human capital success is undeniable. By ensuring timely resource access, reducing operational bottlenecks, and facilitating a focus on value-added tasks, companies create an environment where their workforce can thrive. As businesses embrace the critical link between supply chain management and human capital, they position themselves for enhanced competitiveness, innovation, and growth. The benefits extend beyond cost savings and efficiency gains; they extend to a workforce that is empowered, engaged, and aligned with the company's overarching goals.
The journey to supply chain optimization should be approached with strategic foresight. Companies should collaborate across departments to identify pain points, explore innovative solutions, and implement data-driven strategies. With the right tools and technology, supply chain management can evolve into a dynamic process that nurtures human capital, enhances productivity, and drives continuous success.
Supply chain optimization is not just about managing resources and logistics; it's about unlocking the full potential of human capital. By harmonizing supply chain processes with human capital strategies, companies create an environment that encourages growth, innovation, and optimal performance. As businesses navigate the complexities of today's market, they must recognize that an optimized supply chain is a cornerstone of their human capital success story.
What To Expect With RES
Our commitment to you is deeper than just providing a list of potential candidates. We are committed to designing and implementing the most effective staffing strategy for you. Here is what you can expect when you choose Resource Employment Solutions as your recruiting and staffing partner.

1. Account Assignment

2. In-Depth Discovery

3. Recruiting And Screening

4. Placement
When you connect with Resource Employment Solutions, you will be matched with an account management team who specializes in placing top talent within your industry. You will have a dedicated recruiter or recruiting team assigned and they will remain your point of contact to understand your business and address all your staffing needs.
Connecting Top Employers And Top Talent
Sustainable, productive, and adaptable workforces are catalyzed when employers and talent connect across a spectrum of compatibility. Resource Employment Solutions prioritizes this compatibility to match the nation's top employers, small and large, with the best people to get the job done. Find your employment solution with RES today.