Unleashing Synergy: Collaborative Power of Supply Chain and HR in Human Capital Success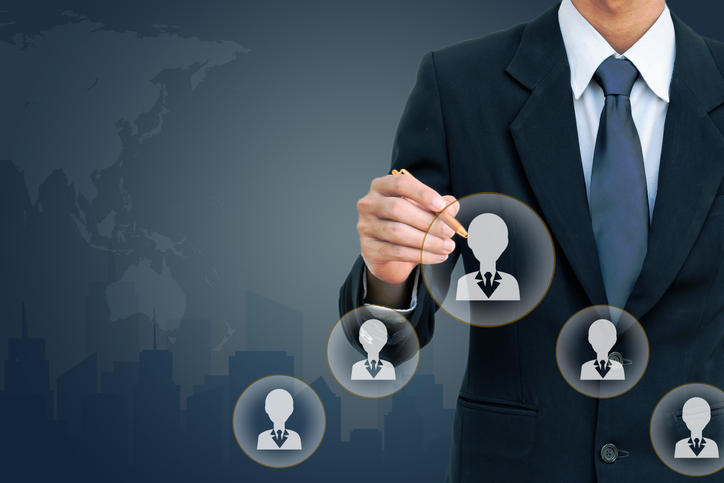 In the pursuit of organizational excellence, the collaboration between supply chain and HR emerges as a strategic powerhouse. This synergistic partnership bridges the gap between workforce planning and operational demands, laying the foundation for streamlined success. The integration of insights from supply chain professionals allows HR to anticipate talent needs, thereby cultivating a proactive approach to human capital management. By aligning skill sets with operational requirements, the organization ensures a harmonious rhythm where the right individuals are empowered to contribute effectively. This collaboration not only optimizes resource allocation but also bolsters employee engagement, productivity, and job satisfaction. Cultivating an environment of open communication and shared goals, leaders play a pivotal role in nurturing this cross-functional teamwork. Ultimately, this collaboration transforms traditional HR into a dynamic force that strategically propels the organization forward, fostering agility and sustained growth.
In today's dynamic business landscape, the convergence of diverse departments is essential for achieving holistic success. A prime example of such synergy is the collaboration between the supply chain and human resources (HR) teams. This partnership has proven to be a powerful catalyst for driving human capital success, ultimately enhancing an organization's operational efficiency and bottom line.
Aligning Workforce Planning with Operational Demands
At first glance, the supply chain and HR might seem worlds apart, with one focused on logistics and resources while the other manages personnel matters. However, this siloed perspective overlooks the potential for strategic collaboration that can yield substantial benefits. When these seemingly distinct functions join forces, they pave the way for a well-aligned workforce that is ready to meet the ever-evolving needs of an organization.
Central to this collaboration is the alignment of workforce planning with supply chain requirements. Traditionally, organizations have approached workforce planning as an isolated task within HR. However, this approach can lead to a mismatch between talent availability and operational demands, resulting in inefficiencies and missed opportunities. By integrating the expertise of supply chain professionals, HR gains valuable insights into the organization's future demands for products, services, and resources.
Imagine a scenario where a company plans to launch a new product line. The supply chain team can provide crucial data on the anticipated increase in production, distribution, and supply needs. Working in isolation, HR might struggle to source the right talent in a timely manner. However, when collaboration comes into play, HR can proactively seek out the required skill sets, conduct training programs, or even explore contingent workforce options to ensure a seamless transition.
Optimized Human Capital Management through Collaboration
One of the critical benefits of this collaboration is optimizing human capital management. Rather than reacting to staffing needs as they arise, HR can strategically plan for future demands. Cross-functional collaboration empowers HR to identify skill gaps well in advance and develop tailored recruitment strategies. This proactive approach not only streamlines the hiring process but also reduces the risk of shortages or overages in staffing.
Moreover, the symbiotic relationship between supply chain and HR ensures that the right people are in the right roles at the right time. This enhances employee engagement and job satisfaction, as individuals are equipped to contribute effectively to the organization's success. When employees feel valued and aligned with the company's goals, their motivation soars, leading to increased productivity and reduced turnover rates.
From Reactive to Proactive: The Transformative Impact
Fostering cross-functional collaboration between supply chain and HR requires a shift in organizational culture. Communication channels need to be open, and information sharing should become the norm. Regular meetings, joint planning sessions, and shared data platforms facilitate a seamless exchange of insights and needs. Leadership plays a pivotal role in promoting this collaboration by recognizing its value and incentivizing teamwork across departments.
The synergy between supply chain and HR teams can be a game-changer for businesses aiming to achieve human capital success. By breaking down silos and fostering collaboration, organizations can align their workforce planning with supply chain demands, ensuring the availability of skilled talent and resources to meet operational needs. This approach transforms human capital management from a reactive task to a strategic advantage, ultimately driving operational efficiency and enhancing the overall success of the organization. Embracing this collaboration not only optimizes resource allocation but also propels the company toward a more agile and prosperous future.
What To Expect With RES
Our commitment to you is deeper than just providing a list of potential candidates. We are committed to designing and implementing the most effective staffing strategy for you. Here is what you can expect when you choose Resource Employment Solutions as your recruiting and staffing partner.

1. Account Assignment

2. In-Depth Discovery

3. Recruiting And Screening

4. Placement
When you connect with Resource Employment Solutions, you will be matched with an account management team who specializes in placing top talent within your industry. You will have a dedicated recruiter or recruiting team assigned and they will remain your point of contact to understand your business and address all your staffing needs.
Connecting Top Employers And Top Talent
Sustainable, productive, and adaptable workforces are catalyzed when employers and talent connect across a spectrum of compatibility. Resource Employment Solutions prioritizes this compatibility to match the nation's top employers, small and large, with the best people to get the job done. Find your employment solution with RES today.