Virtual Collaboration with Robots: Revolutionizing Teamwork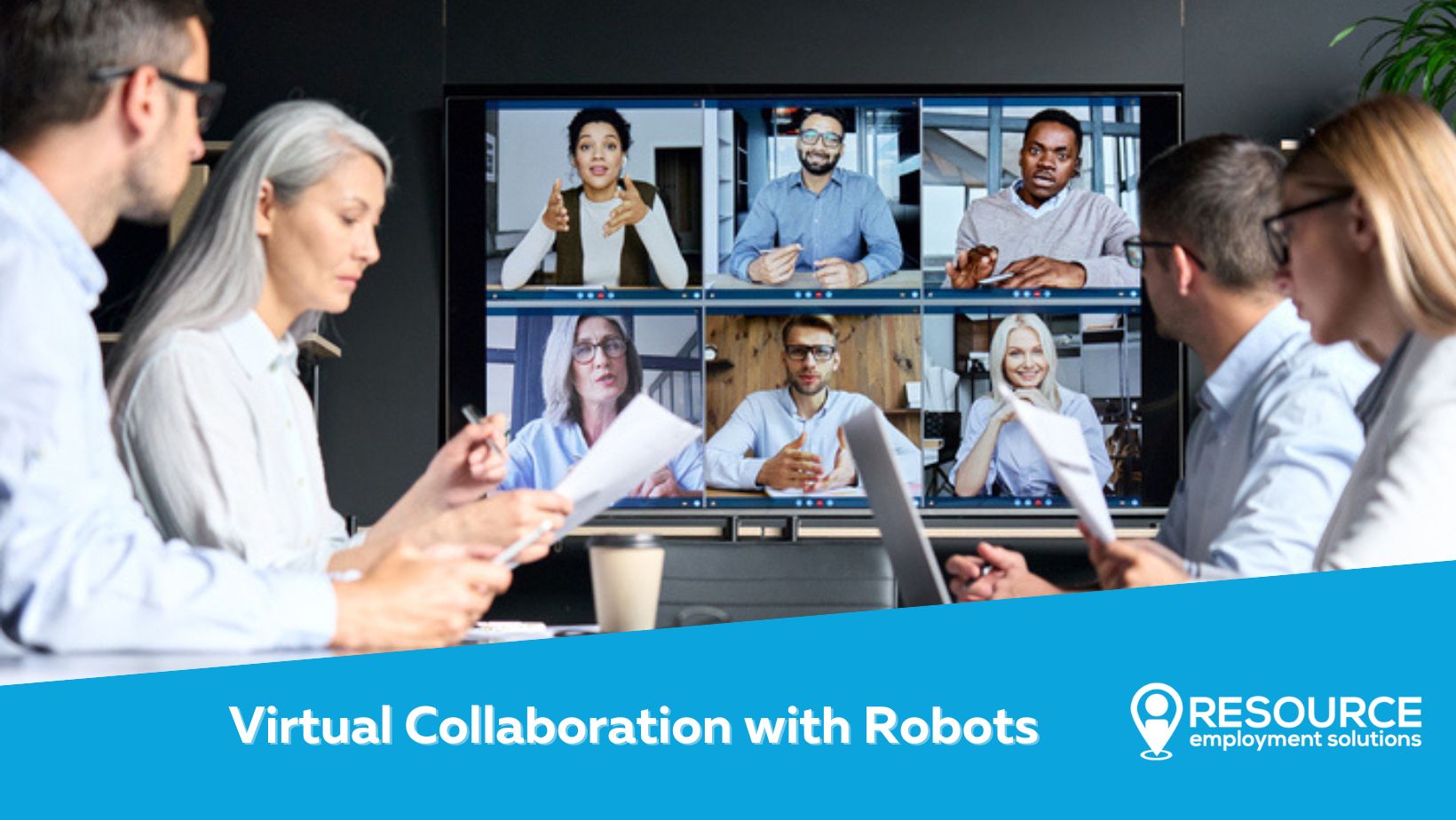 Telepresence robots are revolutionizing remote work by enabling active participation in meetings and real-time interactions. These robots break down physical barriers, fostering unity among remote and on-site team members. They act as remote employees' eyes and ears, allowing them to navigate meetings and engage fully. Real-time capabilities bridge the gap between team members, encouraging natural communication flows and strengthening cohesion.
Additionally, telepresence robots enhance workforce connectivity and inclusivity. They combat isolation by providing a tangible presence, facilitating informal conversations and rapport-building. This connectedness transcends boundaries, fostering a harmonious remote work environment. As organizations adopt remote work, these robots play a vital role in dynamic, borderless collaboration, reshaping the future of work.
In the rapidly evolving landscape of remote work and technological advancements, the integration of telepresence robots has emerged as a transformative force in teamwork. These robots are changing the way teams collaborate, breaking down physical barriers and fostering a sense of unity across distances. With the ability to actively engage in meetings and real-time interactions, telepresence robots are reshaping workforce connectivity and inclusivity, ushering in a new era of virtual collaboration.
1. Active Participation in Meetings:
Telepresence robots serve as the eyes and ears of remote employees, enabling them to be present and active participants in meetings regardless of their geographical location. No longer confined to static video calls or limited to passive observation, remote team members can navigate the meeting space, direct their robot's gaze, and actively engage with colleagues. This level of participation not only enhances their involvement but also ensures their valuable input is heard, fostering a sense of contribution and belonging.
2. Real-Time Collaboration and Interaction:
The power of virtual robotics lies in its real-time capabilities. Telepresence robots enable seamless interaction between remote and on-site team members, bridging the gap that physical distance often creates. With the ability to move around, engage in side conversations, and be part of spontaneous interactions, telepresence robots mimic the natural flow of in-person communication. This dynamic interaction builds stronger relationships, encourages brainstorming, and bolsters team cohesion, essential elements for successful collaboration.
3. Enhancing Workforce Connectivity and Inclusivity:
The impact of virtual robotics extends beyond functional collaboration; it nurtures a culture of inclusivity within teams. Remote employees often struggle with feeling disconnected and isolated. Telepresence robots address this by providing a tangible presence, making them a part of the workspace. Team members can have informal chats, share moments, and build rapport just as they would in a physical office. This sense of connectedness transcends time zones and borders, creating a harmonious work environment that values every team member's contributions.
The fusion of technology and collaboration has given rise to a revolutionary concept: virtual collaboration with robots. Telepresence robots are not merely tools; they represent a paradigm shift in how teams work together. By actively participating in meetings and facilitating real-time interactions, these robots are dismantling geographical barriers and fostering unity among remote and on-site employees. As organizations increasingly embrace remote work models, the power of virtual robotics shines brighter. Workforce connectivity and inclusivity are no longer confined by physical presence; they're nurtured through innovation, transforming teamwork into a dynamic and borderless endeavor. As we stand on the threshold of this new era, it's clear that virtual collaboration with robots is not just a trend, but a seismic shift that's redefining the very nature of work and collaboration.
What To Expect With RES
Our commitment to you is deeper than just providing a list of potential candidates. We are committed to designing and implementing the most effective staffing strategy for you. Here is what you can expect when you choose Resource Employment Solutions as your recruiting and staffing partner.

1. Account Assignment

2. In-Depth Discovery

3. Recruiting And Screening

4. Placement
When you connect with Resource Employment Solutions, you will be matched with an account management team who specializes in placing top talent within your industry. You will have a dedicated recruiter or recruiting team assigned and they will remain your point of contact to understand your business and address all your staffing needs.
Connecting Top Employers And Top Talent
Sustainable, productive, and adaptable workforces are catalyzed when employers and talent connect across a spectrum of compatibility. Resource Employment Solutions prioritizes this compatibility to match the nation's top employers, small and large, with the best people to get the job done. Find your employment solution with RES today.