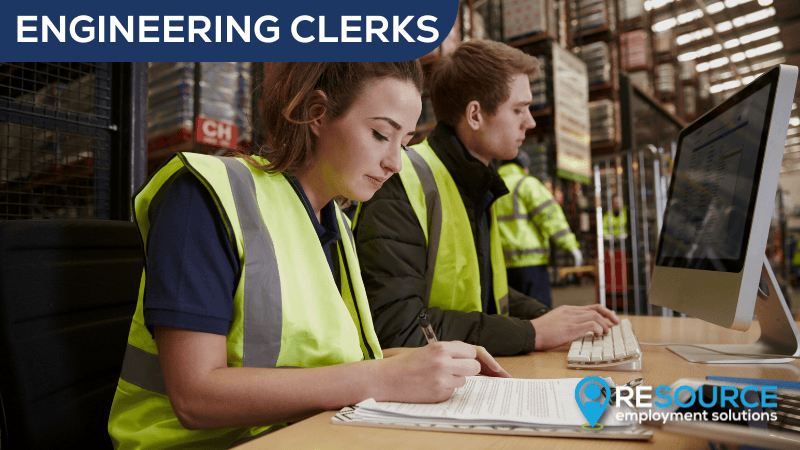 Engineering Clerks are vital support personnel in the engineering field, responsible for providing administrative assistance and organizational support to engineering teams and projects in the energy industry. Their meticulous work ensures that engineering operations run smoothly and efficiently. Here's a comprehensive look at what Engineering Clerks do in the energy sector:
Documentation Management: Engineering Clerks are responsible for organizing and maintaining project documentation, including drawings, specifications, and reports. They ensure that all documents are up-to-date and easily accessible.
Data Entry and Analysis: They enter data accurately into engineering databases and assist in data analysis, helping engineers make informed decisions based on collected information.
Communication Liaison: Engineering Clerks facilitate communication between engineering teams, contractors, and other stakeholders, ensuring that information flows effectively and that everyone is on the same page.
Meeting Coordination: They schedule and coordinate meetings, prepare meeting agendas, and take meeting minutes to document decisions and action items.
Equipment and Materials Procurement: Engineering Clerks assist in procuring equipment and materials for projects, including requesting quotes, tracking orders, and maintaining inventory records.
Permitting and Regulatory Compliance: They help with the application process for permits and ensure that engineering projects comply with regulatory requirements.
Budget Tracking: Engineering Clerks assist in tracking project budgets, monitoring expenses, and preparing financial reports for engineering managers.
Technical Support: They provide technical support for engineers, assisting with software tools and troubleshooting minor technical issues.
Quality Control: Engineering Clerks assist in quality control processes, helping to ensure that work meets engineering standards and specifications.
Archiving and Records Management: They oversee the archiving and long-term storage of project records, ensuring compliance with document retention policies.
Connecting Top Employers And Top Talent
Sustainable, productive, and adaptable workforces are catalyzed when employers and talent connect across a spectrum of compatibility. Resource Employment Solutions prioritizes this compatibility to match the nation's top employers, small and large, with the best people to get the job done. Find your employment solution with RES today.