Operations and Maintenance Support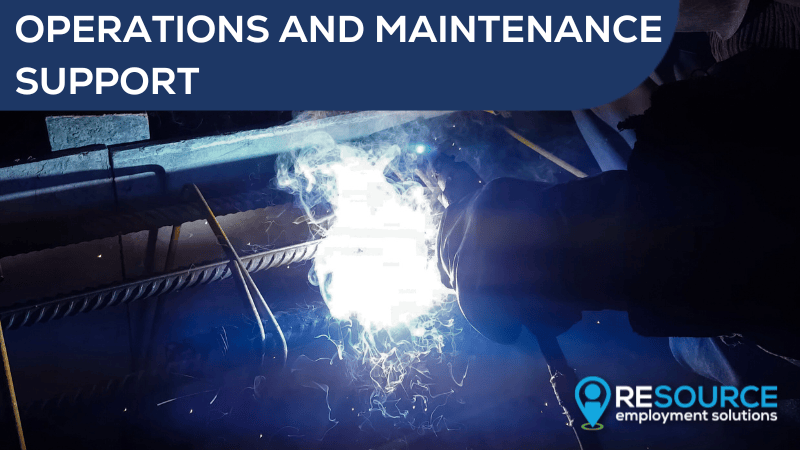 Operations and Maintenance Support professionals are the backbone of the energy industry, responsible for ensuring the safe, efficient, and continuous operation of energy infrastructure. They provide essential support to the teams that operate and maintain energy facilities. Here's a comprehensive look at what O&M Support professionals do in the energy sector:
Facility Monitoring: O&M Support professionals continuously monitor the performance of energy facilities, tracking key parameters and identifying issues that may affect operations.
Preventive Maintenance: They schedule and perform preventive maintenance activities to keep equipment and systems in optimal condition, reducing the risk of unexpected downtime.
Troubleshooting: When issues arise, O&M Support professionals diagnose and troubleshoot equipment and system problems, implementing solutions to restore functionality.
Data Analysis: They analyze operational data to identify trends and patterns, helping to optimize energy production and minimize waste.
Safety Oversight: O&M Support professionals ensure that safety protocols are followed during maintenance activities and regularly assess and improve safety procedures.
Inventory Management: They manage spare parts and inventory to ensure that critical components are readily available for maintenance and repairs.
Documentation: O&M Support professionals maintain accurate records of maintenance activities, equipment condition, and performance data.
Vendor Relations: They liaise with equipment vendors and suppliers to source spare parts, negotiate maintenance contracts, and address warranty issues.
Training: O&M Support professionals provide training to operations and maintenance teams, ensuring that staff members are equipped with the necessary skills and knowledge.
Energy Efficiency: They collaborate with engineering teams to identify opportunities for improving energy efficiency and reducing operational costs.
Connecting Top Employers And Top Talent
Sustainable, productive, and adaptable workforces are catalyzed when employers and talent connect across a spectrum of compatibility. Resource Employment Solutions prioritizes this compatibility to match the nation's top employers, small and large, with the best people to get the job done. Find your employment solution with RES today.