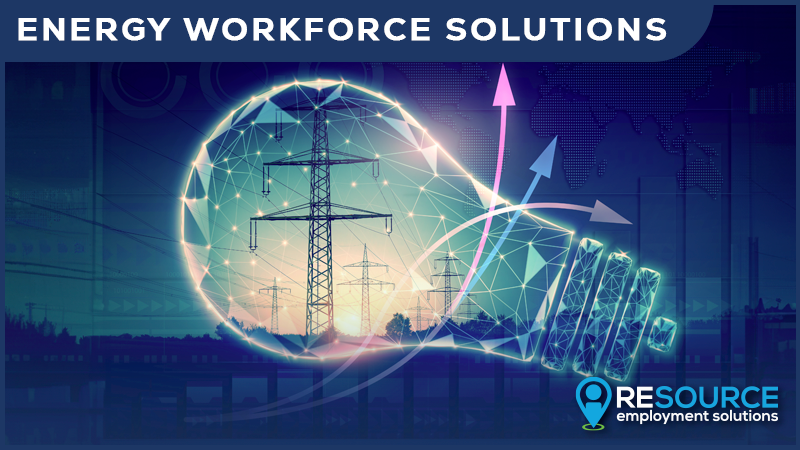 Elevate Your Energy Workforce with RES
Elevate your energy workforce with RES, a leader in workforce solutions for the Energy and Industrial sectors. With over two decades of Power Generation Staffing expertise, we seamlessly match power plants with qualified personnel across all roles, from document control to safety. Whether it's managing outages, construction, or maintenance, our experts guide you from bidding to commissioning. We also provide tailored staffing for Transmission and Distribution and excel in Engineering & Construction staffing. What sets us apart? Our extensive Power Generation staffing experience, access to 350,000+ qualified candidates, and flexible delivery options, including contract, contract-to-hire, direct hire, and turnkey services. Partner with us for a standout staffing experience.
The RES Advantage
There are committed, loyal, skilled workers and professionals in every town, city, and state in the US. So, how do you find them and compel them to stay? The best way to recruit, attract, and sustain a skilled and experienced workforce is to partner with a top staffing solutions force. Resource Employment Solutions delivers effective and advantageous strategies to build or bolster your workforce and optimize your operations. This is the RES Advantage.
RELATED ARTICLES AND INSIGHTS (ENERGY STAFFING SOLUTIONS)
Can A Contract Work Strategy Help You Build Your Technical Engineering Team?
Recruiting and building a strong technical engineering team is a significant challenge for many organizations. The demand for skilled engineers often surpasses the available talent pool, leading to fierce competition in the job market. In such a scenario, businesses need innovative approac
Unleashing the Power of Your Workforce: The Key to Your Company's Success
Discover the pivotal role of your workforce in driving innovation, efficiency, and reliability, shaping your company's success. At Resource Employment Solutions, we specialize in connecting power generation companies with skilled professionals who ignite progress, maintain operational